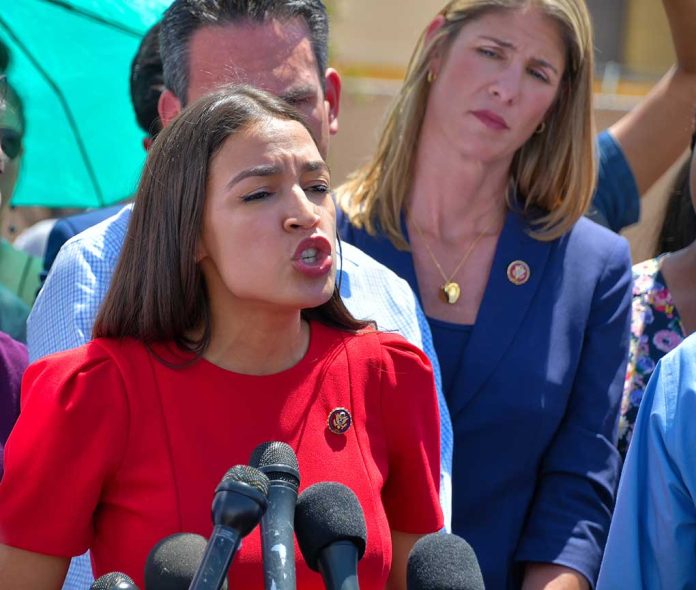 (RepublicanReport.org) – Companies spent millions of dollars to have their ads play during one of the most significant sporting events in the world, the Super Bowl. While some of the ads attempted to boost beer, fast food, and chip sales, another used the platform to spread its message.
According to Pew Research, religious affiliation is declining, with nearly a third of Americans no longer aligning themselves with any faith. To prevent further decline, the "He Gets Us" campaign aimed at spreading the message that religion isn't divisive.
The Associated Press spoke with Jason Vanderground, a spokesman for the Christian-based campaign, about its spending around $20 million on Super Bowl ads. Vanderground explained they were trying to bring attention to how people treat each other. He said it was trying to relay the message to Americans who are "spiritually open but skeptical."
The message reached over 100 million viewers on Super Bowl Sunday. One of those was Representative Alexandria Ocasio-Cortez (D-NY), who didn't seem to appreciate the message the Christian group was attempting to portray and wasn't shy about making it known.
Something tells me Jesus would *not* spend millions of dollars on Super Bowl ads to make fascism look benign

— Alexandria Ocasio-Cortez (@AOC) February 13, 2023
The congresswoman took to Twitter to air out her grievances with the "He Gets Us" campaign, writing that something told her Jesus wouldn't wouldn't be spending millions of dollars to "make fascism appear benign" through the use of Super Bowl ads. Some on Twitter believed the messaging was robust, while others criticized AOC's apparent disapproval of the commercials.
David Green, the founder of Hobby Lobby, is one of the campaign's largest funders. Green recently spoke with Glenn Beck, a political commentator, about the ads. The Hobby Lobby founder and devout Christian noted He, referring to Jesus, "gets us" and "understands all of us." Green added that "he loves who we hate," explaining that "we" meant a "lot of different people."
Copyright 2023, RepublicanReport.org