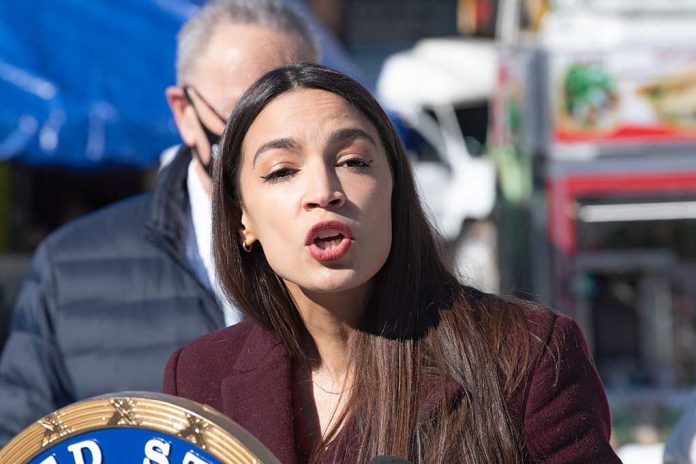 (RepublicanReport.org) – Calls for Senator Dianne Feinstein (D-CA) to resign have grown within the Democratic Party. Feinstein, who is 89 years old, has been struggling with health issues for the past few months. California Rep. Ro Khanna was one of the first to express concern that she was unable to do her job. Representative Alexandria Ocasio-Cortez (D-NY) recently joined in calling for the 89-year-old's resignation.
The 33-year-old AOC has been a member of the House since January 2019 and is a polarizing figure. She recently took to BlueSky, a social media app originally funded by Twitter, to express her feelings about the senator. She made it clear that Feinstein "should retire," explaining that her absence is harming the judiciary.
AOC elaborated, noting that by not showing up, Democrats in the Senate Judiciary Committee have their hands tied when it comes to confirming nominees, as it's now evenly split between the Left and the Right. The senator's absence gives the GOP the power to strike down any nominations they don't approve of.
Rep @aoc joins @RoKhanna in saying that Senator Feinstein should retire.

"I think criticisms of that stance as anti-feminist are a farce." pic.twitter.com/EAC88fwzFi

— Yashar Ali 🐘 (@yashar) May 2, 2023
Feinstein is currently the oldest person in the upper chamber of Congress, and by all accounts, it's beginning to show. In March, the senator announced doctors diagnosed her with shingles, which led to her hospitalization. Feinstein had wanted to recover and be back in action by April, but that didn't happen. Those calling for her to step down have indicated she doesn't have the ability to fulfill her duties as a public servant anymore.
Senate Majority Leader Chuck Schumer (D-NY) has supported his colleague through the troubling development, and both hope she will be able to return soon. However, her spokesman says that is largely dependent on her doctor clearing her to travel. Feinstein asked Schumer to temporarily replace her on the committee, but GOP members blocked Schumer's attempt to do so.
Copyright 2023, RepublicanReport.org