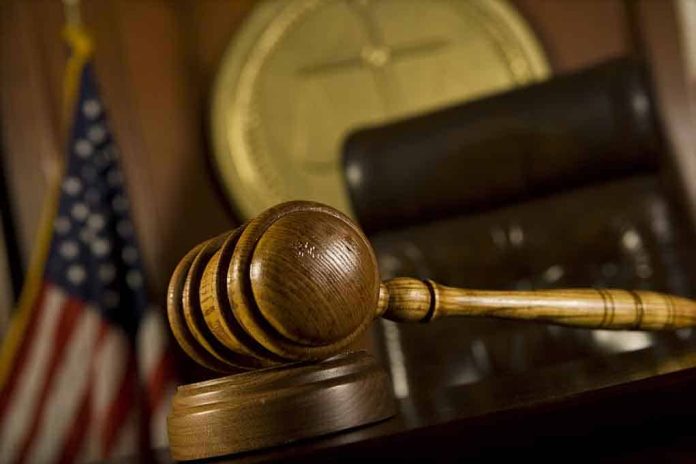 (RepublicanReport.org) – Earlier this month, we brought you a report about arrests and charges made in the cases of members of a militia group called the Oath Keepers. The FBI charged 11 members of the group, including founder and leader Stewart Rhodes, with various offenses related to their alleged conduct in the vicinity of the Capitol Building on January 6, 2021. Now, 10 of the 11 individuals concerned have pleaded not guilty.
Oath Keepers leader Stewart Rhodes and nine other members of the anti-government militia pleaded not guilty on Tuesday to charges related to the Jan. 6 attack on the Capitol. https://t.co/fSOeOHunqR

— The Daily Beast (@thedailybeast) January 25, 2022
Stewart Rhodes, along with nine of his co-defendants, entered a plea of not guilty to the charges of seditious behavior and other offenses. The eleventh member of the Oath Keepers who was charged earlier this month, Edward Vallejo, didn't appear at the most recent hearing and has not yet entered a plea.
The indictment only relates to 9 of the 11 defendants. Rhodes and Vallejo were previously charged on January 6 in relation to their alleged conduct. The document describes the Oath Keepers as a large and "loosely organized collection" of members, many of whom are past or current military members, law enforcement officers, and first responders.
The indictment accuses the defendants of attempting to oppose the confirmation of current President Joe Biden by force. Specifically, it alleges they brought weapons and paramilitary gear to the riot scene, used force against police officers inside the Capitol Building, and conspired to commit these alleged crimes via social media and other electronic means.
How do you think this case will pan out?
Copyright 2022, RepublicanReport.org