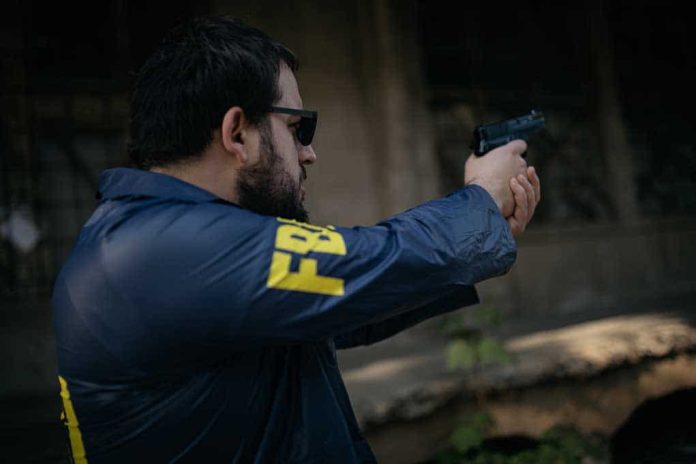 (RepublicanReport.org) – Oath Keepers is an alleged right-wing group whose members profess to be supporters and protectors of the US Constitution. Several prominent group members were in the vicinity of the Capitol Building on January 6, 2021. Now, law enforcement has charged some of these individuals with various offenses arising from their actions that day.
On Thursday, January 13, the Department of Justice announced it had charged Oath Keepers founder Stewart Rhodes (56) and ten other organization members with seditious conspiracy. Officers arrested Rhodes in Little Elm, Texas, on Thursday. He also faces separate charges related to his alleged conduct on January 6.
Leader of Oath Keepers and 10 Other Individuals Indicted in Federal Court for Seditious Conspiracy and Other Offenses Related to U.S. Capitol Breach @FBIDallas @FBIPhoenix @FBIWFO https://t.co/YOVif6STx7

— FBI (@FBI) January 13, 2022
Rhodes has claimed he didn't enter the Capitol Building that day but concedes he was at the riot. There have been reports of other members of the Oath Keepers wearing military gear and adopting tactical formations while entering the building during the disturbance.
The case against Rhodes and the other group members alleges they plotted to oppose President Joe Biden's confirmation as president by force. Their planning reportedly began in December 2020 and used encrypted means of communication. There's also an allegation they brought weapons to Washington, DC, for January 6. All of these need to be proven — until then, all 11 members are considered innocent.
This is the first time the DOJ has brought seditious conspiracy charges against anyone involved in the January 6 protest. The charge carries a maximum prison sentence of 20 years.
Copyright 2022, RepublicanReport.org