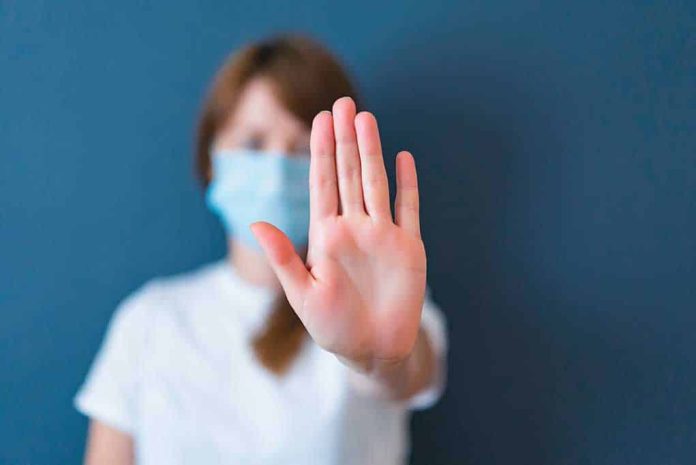 (RepublicanReport.org) – Republican governors have taken it upon themselves to resist the policies of the Democrat-led federal government and the liberal states that follow suit regarding masks and mandates. Florida Gov. Ron DeSantis (R) is probably the best example, having won praise from Conservatives across the country for his no-nonsense approach to the matter. Now, another GOP leader is doing the same.
Texas Governor Greg Abbott (R) published an executive order banning vaccine mandates on Monday, October 11. The broad new rule states that "no entity in Texas" can legally force any individual to receive a vaccination against his or her wishes.
Abbott was keen to stress he believed in vaccinations and thought the available inoculations against COVID-19 were "safe [and] effective." However, he insisted that jabs should only be administered on a "voluntary" basis.
I issued an Executive Order prohibiting vaccine mandates by ANY entity in Texas.

I also added the issue to the Special Session agenda.

The COVID-19 vaccine is safe, effective, & our best defense against the virus, but should always remain voluntary & never forced. pic.twitter.com/8hHHLyebCk

— Greg Abbott (@GregAbbott_TX) October 11, 2021
Governor Abbott has previously taken a stand against COVID-19 mandates. He prevented Texas businesses from forcing customers to produce vaccine passports and also banned mask requirements in Texas schools.
Greg Abbott has also received praise from right-wing commentators over his handling of the border crisis. Many Republicans feel his leadership has been especially important in the context of the Biden administration's perceived failures concerning the border and mandates.
Copyright 2021, RepublicanReport.org