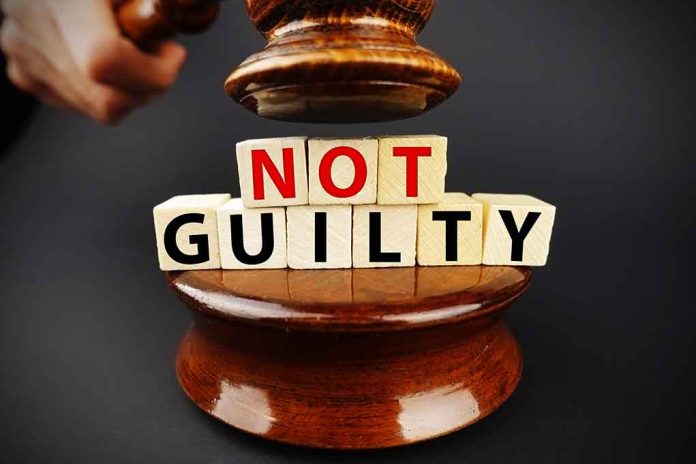 Sailor Found Not Guilty in Case of Ship Fire
(RepublicanReport.org) – The USS Bonhomme Richard was a $1.2-billion amphibious vessel undergoing a $250-million upgrade when a fire in July 2020 turned it into a giant heap of smoldering scrap. After a lengthy investigation into what officials believed was arson, one sailor faced charges for setting the ship ablaze. Now that his case is over, the Navy has nobody left to blame.
Seaman Recruit Ryan Sawyer Mays broke down sobbing when the judge read the not guilty verdict on charges accusing the 21-year-old sailor of setting the devastating 2020 fire on the $1.2 billion amphibious assault ship Bonhomme Richard.https://t.co/iBdtne6AOg pic.twitter.com/42lfdYqhED

— Stars and Stripes (@starsandstripes) October 1, 2022
On September 30, a judge found Seaman Recruit Ryan Sawyer Mays not guilty of willful hazarding of a vessel and aggravated arson. Mays, 21, stood accused of lighting a fire in the ship's lower vehicle deck. The area was full of contractor equipment and trash, as the ship was still under renovation. By the time other sailors discovered the fire, it was too late to stop it. The heat had reached temperatures hot enough to melt portions of the ship, causing enough damage that the Navy deemed it unrepairable and sold it for scrap.
The case against Mays was circumstantial and involved no physical evidence. Another sailor says he saw Mays near the area of the fire shortly before it started. Prosecutors used that and the fact Mays was unhappy with his assignment to the ship to go all-in on his guilt.
Mays had recently left SEAL training voluntarily after only a few days. His fellow shipmates saw him as bitter, cocky, and entitled. While the story may have sounded like a homerun for investigators, the judge wasn't impressed.
After his acquittal, Mays said he was looking forward to a fresh start after a long two years of controversy.
Copyright 2022, RepublicanReport.org