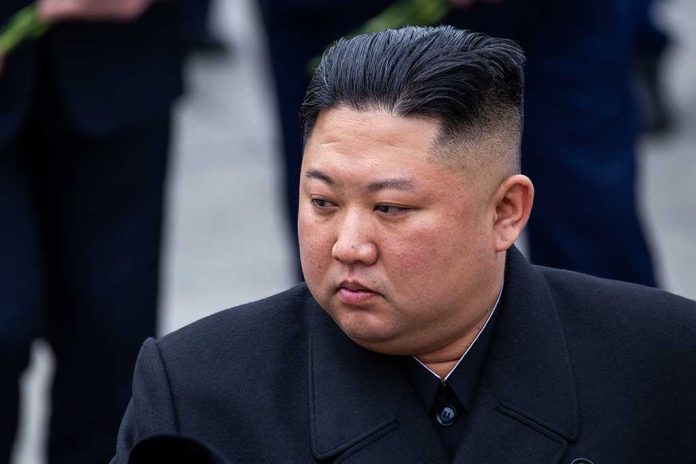 North Korea Makes STARTLING Claim – But Is Anyone Buying It?
(RepublicanReport.org) – Freedom of the press and government transparency are concepts that essentially do not exist in North Korea. There have been various reports of outrageous lies the country's leaders have told citizens, such as that Kim Jong-Il made 11 holes-in-one the first time he ever played golf. So a question arises — are they telling the truth about their progress on slowing the spread of COVID-19?
The country announced this week that 99.98% of its COVID-positive patients with fevers since the end of April have made full recoveries, and that it's stepping up efforts to beat the crisis once and for all. According to a Reuters article from July 18, analysts noted that at this rate, North Korea might claim it has completely rid itself of the virus as soon as mid-August. This would officially pave the way for the country to resume international trade.
"The anti-epidemic campaign is improved to finally defuse the crisis completely."

North Korea says it is nearing the end of its COVID crisis https://t.co/Jba77pZwVZ pic.twitter.com/kHui7YdpsQ

— Al Jazeera English (@AJEnglish) July 18, 2022
While North Korea insists that it's on the right track to beat the virus, its claims appear to contradict statements from the WHO, which said in June that it believed the situation was worsening rather than improving. Officials from the WHO acknowledged that they lacked the data to solidly analyze the situation, but suggested the evidence doesn't support what the nation is saying.
North Korea's claims come amid renewed outbreaks of the virus in neighboring countries. In Japan's capital city of Tokyo, for example, there were 16,878 new cases on July 13 alone, the highest number since February of this year, according to Reuters.
What do you think of North Korea's claims regarding its management of the pandemic? Do you think it's truly possible the country might be containing the virus as officials claim?
Copyright 2022, RepublicanReport.org