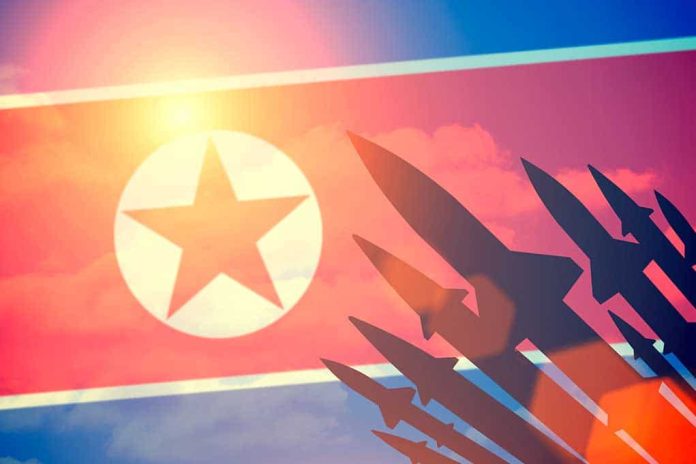 (RepublicanReport.org) – Most of our attention in terms of foreign policy has focused on Afghanistan of late, but there's trouble afoot further east as well. The Chinese Communist Party (CCP) has been taking aggressive actions to consolidate its position in the South China Sea and signaling an intention to try to take control of Taiwan as well. Now, North Korea is also giving us reasons for concern.
The volatile nation claims it successfully tested new long-range cruise missiles last weekend. According to North Korean state-run media, these weapons can reportedly cover distances of 930 miles, making them military tools of "great significance."
North Korea says it has successfully tested what it described as new long-range cruise missiles. Experts have weighed in on what the missiles tests show about the ambitions of ruler Kim Jong Un, and whether this signals a new threat. https://t.co/JmqjavWpnP

— The Associated Press (@AP) September 13, 2021
According to Ankit Panda, a senior fellow at the Carnegie Endowment for International Peace in the US, references to the "strategic role" the new missiles will play imply they'll have nuclear capabilities. Panda noted this would be the first cruise missile to serve this purpose in North Korea.
Hopes of denuclearization by North Korea were running high in 2019 when former President Donald Trump became the first sitting US leader ever to visit that nation. However, Trump did not finalize a deal with North Korean Supreme Leader Kim Jong-un, and progress has been less promising since then. Developments like this are a huge cause for concern, particularly in the midst of all our other foreign policy challenges.
Copyright 2021, RepublicanReport.org