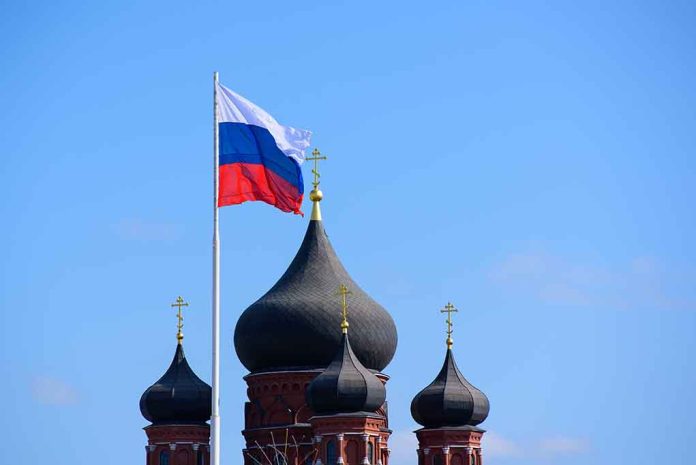 Edward Snowden Gets Russian Citizenship, Reports Say
(RepublicanReport.org) – Edward Snowden worked as a computer specialist with the National Security Agency (NSA) until he reportedly leaked a trove of classified information about the agency's operations and other matters in 2013. The US State Department filed espionage charges against him as a result of his crime. Snowden has been in exile in Russia all these years, and now, reports have emerged that Russian President Vladimir Putin has granted Snowden Russian citizenship.
#VladimirPutin rewarded ex-US intelligence contractor #EdwardSnowden with Russian citizenship. Edward Snowden, who exposed the scale of secret surveillance operations by the NSA of the #US, is now a #Russian national pic.twitter.com/zzDpMfV7Vn

— Hindustan Times (@htTweets) September 27, 2022
The Russian president, who is currently the subject of much vilification over his extended invasion of Ukraine, reportedly made the move on Monday, September 26. According to the BBC, Snowden's legal representative Anatoly Kucherena was reported by Russian state news sources saying that Snowden would be exempt from Putin's partial military mobilization as he had no experience in Russia's armed forces. His wife is reportedly planning to apply for a Russian passport as well.
One of the issues Snowden raised was the monitoring of millions of Americans' telephone correspondence by the NSA. In 2020, a US court ruled the operation was illegal. The NSA attempted to justify its efforts by pointing to its effectiveness in combating domestic terrorism.
Do you think Edward Snowden should face charges over his conduct, or were his federal government employers the ones at fault?
Copyright 2022, RepublicanReport.org