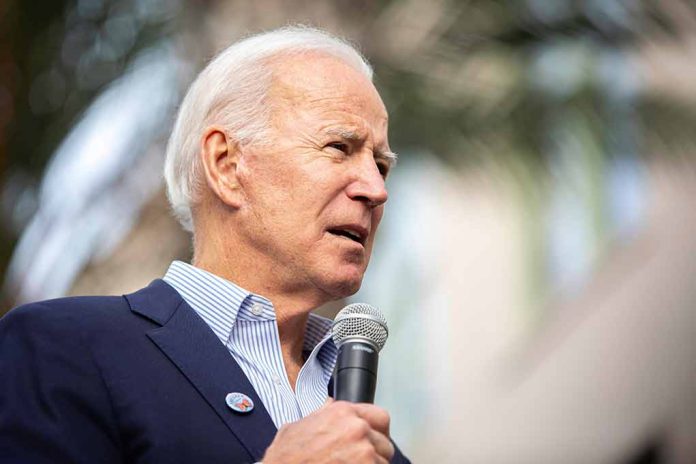 (RepublicanReport.org) – Former President Donald Trump slammed the current US commander-in-chief after multiple world leaders skipped out on the most recent United Nations General Assembly where President Joe Biden was slated to speak. Biden's "surrender," as Trump put it — likely a reference to the progressive leader's recent caving to Iran — allegedly addressed a room of nobodies when the rest of the world's largest powers failed to show.
Newsmax reported that the UN General Assembly opened its 78th session on Tuesday, September 19, in New York City. Biden and Ukrainian President Volodymyr Zelenskyy were among the leaders of over 145 countries in attendance, but the United States was the only country among permanent UN Security Council members to send its actual leader.
Representatives came to the meeting in place of the commanders in chief for France, the United Kingdom, India, Mexico, China, and Russia. French President Emmanuel Macron stated he was preparing for a visit from King Charles III, while British Prime Minister Rishi Sunak simply said he was too busy to make it. Indian president Droupadi Murmu, who had just recently hosted the G20 summit, was also unable to attend.
Trump implied that the lackluster turnout was evidence the US had lost the respect of foreign powers. Earlier in the week, the former US leader ranted about Biden's costly hostage trade deal with Iran, criticizing the precedent such a move might create. He pointed out that the US essentially paid the hostile nation $6 billion for the opportunity to do an equal trade — five American hostages for five Iranian prisoners — leaving the US with the short end of the stick. Trump stated the decision proved Biden's incompetence and demanded Republicans call on the 25th Amendment, which puts the vice president in command when the current leader is unable to fulfill their duties.
Copyright 2023, RepublicanReport.org