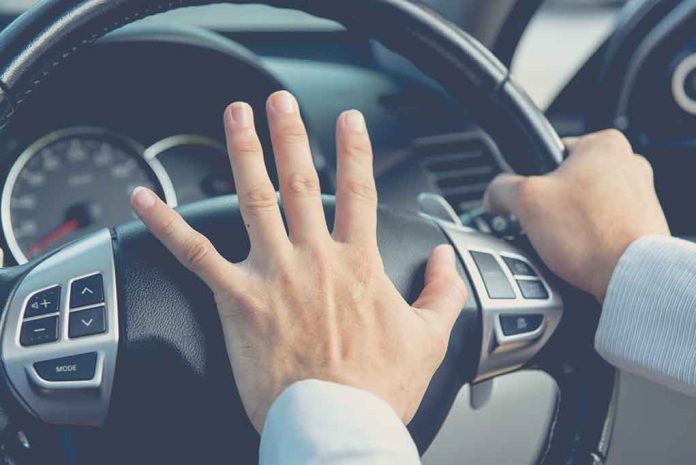 (RepublicanReport.org) – People often discuss road rage in a joking manner, but the reality is that aggression on the road can have tragic and deadly consequences. Such was the case in a recent story coming out of Florida in which a pregnant woman lost her life.
In November of last year, Sara-Nicole Morales (35) and Andrew Derr got involved in a dispute on the road. Derr kicked Morales' Kia car from his motorbike while attacking her verbally. In response, Morales drove into Derr's bike, almost causing him to lose his balance on the road. Morales tried to flee the scene, but Derr followed her.
Despite attempts by Derr and witnesses to block Morales' path, she managed to get away and reach her home. According to authorities, this act made her a hit-and-run driver. Once Morales reached her house, where her 11-year-old daughter was inside, she picked up a weapon and went outside to confront Derr, who had parked outside her home alongside witnesses who tagged along.
Derr withdrew a concealed handgun and shot Morales five times. She died shortly afterward.
A Florida motorcyclist who shot a pregnant library assistant dead following a road rage incident will not be charged with a crime, prosecutors announced https://t.co/KmupbwN7Le

— 🇲🇽🇺🇸 THEE Michelle Mendoza (@Chicana74) March 10, 2022
Earlier this month, Florida prosecutors announced they would not pursue criminal charges against Derr on the basis of the case facts. A statement said the authorities acknowledged the tragedy of what had happened, but that no criminal proceeding would take place.
Copyright 2022, RepublicanReport.org