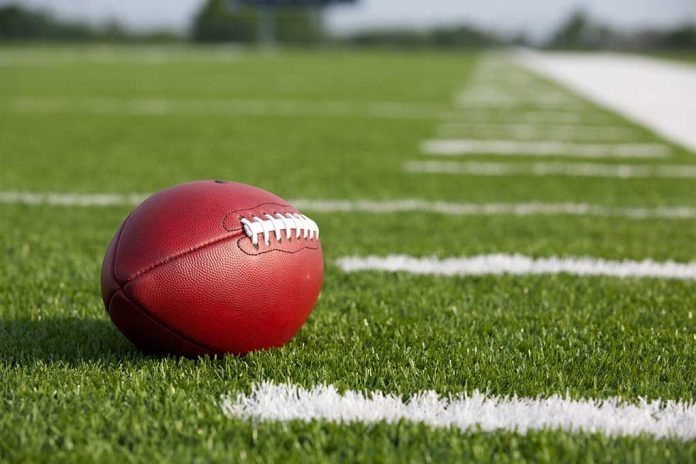 (RepublicanReport.org) – Miami Dolphins cornerback Byron Jones is currently in his eighth season with the National Football League (NFL). Unfortunately, he had surgery on his Achilles tendon in March 2022 to address a previous injury, which caused him to miss training camp and sit out the entire season. Given his recent rant on Twitter, his future with the NFL is unclear.
On February 25, Jones posted on social media that a lot had changed in the league during his time with the pros. The Dolphin claimed he "can't run or jump" because of injuries he got playing football. He added a warning to others to refuse pills and injections offered, urging other players to talk to their own doctor outside the league. Although an anonymous source told ESPN Jones isn't retiring, his rant indicated he isn't happy with the damage to his body.
"If you absolutely must, consult an outside doctor to learn the long-term implications." https://t.co/qFMjp3K0f5

— The Western Journal (@WestJournalism) February 26, 2023
According to Spotrac, Jones signed a five-year contract with the Dolphins for $82.5 million in 2020. Despite the enormous paycheck, the athlete shared another tweet the same day, saying no amount of money is worth developing "chronic pain and disabilities." He then offered words of luck to players just now entering the NFL.
The Dolphin cornerback didn't go into specifics about who was pushing pills and drugs, but his allegations seem to align with what Dallas Cowboys star linebacker Micah Parsons recently said about playing with the NFL. On February 11, he responded to a post on Twitter regarding athletes playing through injuries. Parsons said that fact is true for "95% of the NFL."
Sad to say it but this is 95% of the NFL! https://t.co/5iRClBasQ7

— Micah Parsons (@MicahhParsons11) February 11, 2023
Jones' former high school coach, Joe Aresimowicz, commended his former pupil for speaking out. He said Jones showed "a lot of courage" to share his truth and said that all athletes "know our bodies are forever changed." The NFL has not made a formal announcement about the issue.
Copyright 2023, RepublicanReport.org