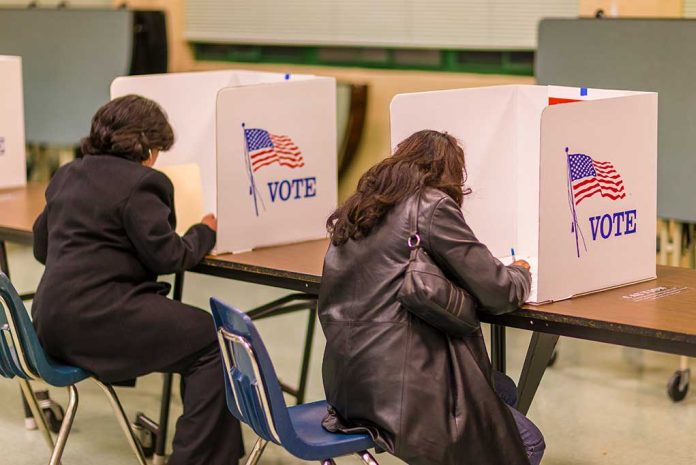 Authorities Called in for NYC Bomb Threat
(RepublicanReport.org) – Following the highly controversial general election of 2020, there were widespread fears the midterm elections this year might face problems of their own. Though most voting centers appear not to have had major issues, there were some hiccups. One school in New York City serving as an early voting center had to temporarily close its doors while dealing with a bomb threat.
The authorities evacuated voting center staff and a small number of voters from the East Harlem school around 12 noon on Sunday, November 6. The NYPD reportedly notified the center of the situation after a student called in the threat. It's not clear at this point whether the bomb scare was related to the election or whether someone was pulling a bad prank.
This is my polling location, & I was there today to vote. The site is a school. I got the scoop from my neighbor & a local NBC reporter that the bomb threat was actually made online by a student against the school/a classmate, & not election related…

— Serenity Now! (@Cpo10za) November 6, 2022
This follows the discovery of suspicious material at the campaign headquarters of Arizona Republican gubernatorial candidate Kari Lake on Saturday. A campaign worker reportedly opened an envelope addressed to the campaign and discovered unidentified white powder inside. The staff member in question received medical attention, and the envelope, along with another package, was analyzed by federal authorities.
No suspects have been arrested in relation to either of these incidents at the time of writing.
Copyright 2022, RepublicanReport.org