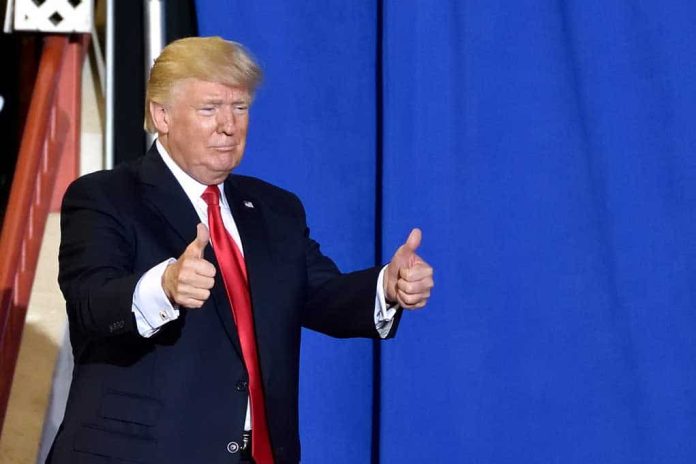 (RepublicanReport.org) – President Joe Biden continues to encounter seemingly intractable problems at every turn, and his political rivals are realizing the benefits in the polls. The once-popular president's approval ratings are sliding, while those of former President Donald Trump remains strong. On Tuesday, October 19, Quinnipiac released another study that adds to this trend.
The poll shows 78% of the Republicans who responded to the survey said they want to see Trump as the GOP nominee in 2024; just 16% said they would prefer someone else. This new numbers crunch is a significant jump from poll results recorded in May, which showed only 66% of voters wanting Trump to be the candidate.
More Americans of all political leanings are in favor of the border wall project as the immigration crisis continues. Just 49% of Americans oppose the barrier's construction, while 45% want it to go ahead.
78% of Republicans want to see #DonaldTrump run for president in 2024; Americans now split on #BorderWall as opposition softens https://t.co/vtGQg1fx9w

— Quinnipiac University Poll (@QuinnipiacPoll) October 19, 2021
There are very few positives for Joe Biden in this poll. A slender majority of 52% believe the country is in worse shape now than it was this time last year. Just 37% of people say they're happy with the job Biden is doing, while 52% believe he's doing a lousy job.
Poll numbers like these will not give Liberals much cause for optimism with tight Democratic margins in the House and Senate and midterm elections just a year away.
Copyright 2021, RepublicanReport.org