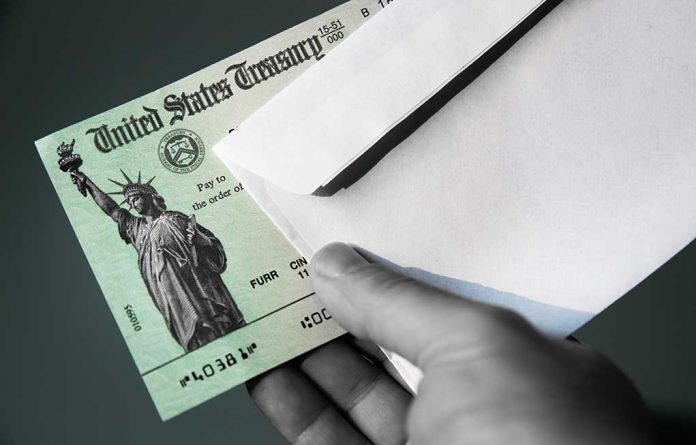 (RepublicanReport.org) – Since July of this year, some parents who qualify for the advanced Child Tax Credit under the terms of the American Rescue Plan have been receiving monthly payments from the Internal Revenue Service (IRS). The $1.9-trillion relief legislation boosted the allowance for parents. Some families are receiving their final checks this week under the program.
Before the American Rescue Plan passage, parents received an annual tax credit of $2,000 for each eligible child. The new package increased that figure to $3,600 for every child younger than six and $3,000 for children between the ages of 6 and 17. So, parents receive $250 each month for every child over six and $300 a month for children six and under.
This may not be the end of these payments, though. If Congress passes the current version of the Build Back Better Act, parents will keep receiving the benefits throughout 2022. However, given concerns about rising inflation and the role Democratic spending has played in it, the program extension is likely to be a highly controversial issue among legislators.
Child Tax Credit: Final stimulus payment will be this week, but more money could come if Congress takes action, writes @Douglas_Hook @masslivenews. #CTC https://t.co/piJkRk6ukq

— MDRC (@MDRC_News) December 15, 2021
Should President Joe Biden and Congressional Democrats extend these payments, or should they allow them to cease in the pursuit of fiscal responsibility?
Copyright 2021, RepublicanReport.org