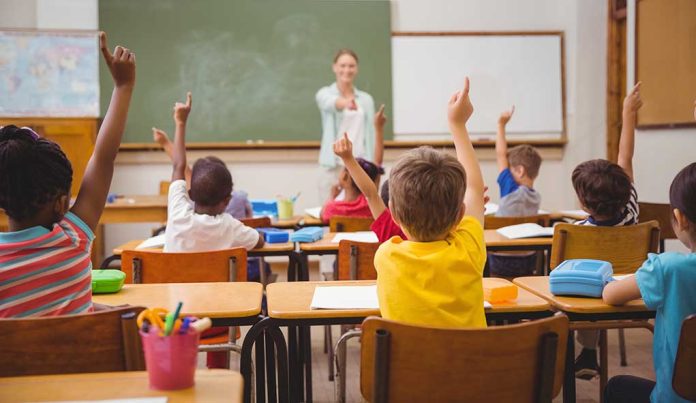 America's Students Have Fallen YEARS Behind – Shocking New Findings
(RepublicanReport.org) – While young people across the United States remained locked indoors for months on end during the COVID-19 pandemic, experts began expressing concerns that this isolation would cause developmental harm. Now that normal educational service has resumed, we're starting to see how things have played out. It turns out there are positives and negatives.
This month, nonprofit group NWEA Research published the findings of a study it conducted into the performance of students across the United States in the wake of the pandemic. Researchers discovered that many young people have rebounded quickly from lockdown conditions, with students making gains in learning that equaled or exceeded those they made directly before COVID-19.
However, gaps remain. Pupils are still a long way behind where they would have been if the pandemic had never happened. Older students have fallen further back than their younger counterparts, and those from poorer backgrounds are likely to take longer to catch up than those with greater resources. According to the student, elementary kids are expected to take about three years to reach a full recovery, while it may take older students "far longer" to achieve this goal.
NEW: It could take elementary students at least 3 years to recover to where they would have been had the pandemic not happened, a new report finds.

For middle school students, it could take 5 years or more https://t.co/nTCFLHx1nk https://t.co/R1ynY6KLmU

— Sarah Mervosh (@smervosh) July 19, 2022
The study analyzed information from the MAP Growth assessment in math and reading over the last six years. More than eight million American youths sat for these exams.
Do you think children suffered major setbacks during the COVID-19 pandemic? What do you think our policymakers should be doing to offset these issues?
Copyright 2022, RepublicanReport.org