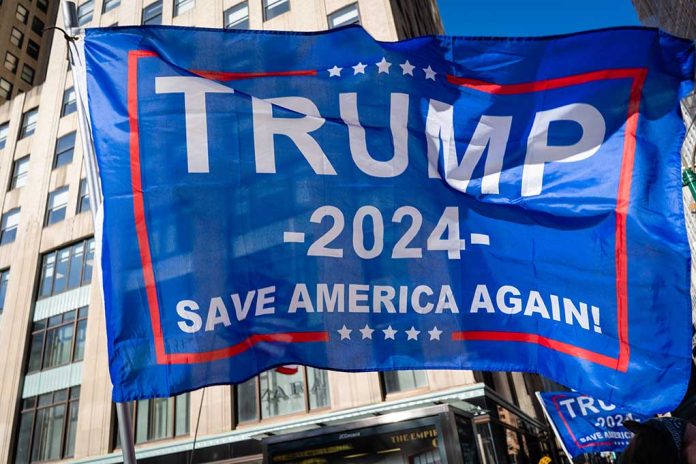 Trump 2024 ANNOUNCEMENT Incoming? It Might Be Sooner Than You Think
(RepublicanReport.org) – Ever since the presidential election of 2020, speculation about the political intentions of former President Donald Trump has been rife. The 45th president has repeatedly hinted that he might run for the White House again in 2024, but he has yet to make any concrete indication as to what he will do. The most recent rumors are suggesting he may announce his candidacy prior to this year's midterm elections.
According to a report from The Hill, Trump insiders are becoming increasingly convinced that the former president intends to run again, and that the only question now is when he will announce this intention. Some sources claim Trump has floated the idea of revealing his candidacy before midterms.
Trump flirtation with 2024 run growing more serious https://t.co/zRk9inBqkL pic.twitter.com/wt5bbqSBZa

— The Hill (@thehill) July 6, 2022
A former adviser reportedly said they believe some "people" are pulling Trump in the direction of announcing another run early. However, a recent report from Business Insider says advisers are instead encouraging him to wait until next year. One analyst quoted by The Hill stated he thinks the decision to announce before midterms might benefit Trump, but not the Republican Party as a whole. Some candidates are reportedly concerned it would have a negative effect on their campaigns due to the negative press surrounding the January 6 hearings.
Regardless of whether he throws his hat into the ring before November, sources say, Trump will remain active on the campaign trail over the coming weeks and months as he stumps for those he has endorsed.
Would you like to see Donald Trump run for the presidency again?
Copyright 2022, RepublicanReport.org