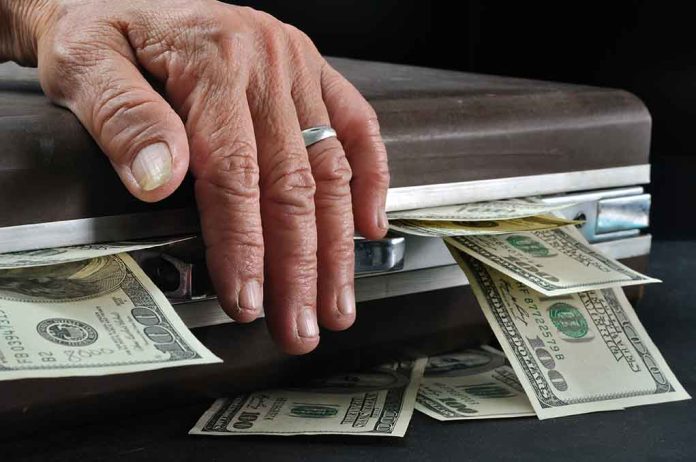 Millions STOLEN – Investigators Unveil New Findings!
(RepublicanReport.org) – Following the US military's disastrous withdrawal from Afghanistan last August, there was a lot of uncertainty around exactly what was going on. Many rumors emerged and spread, only to be refuted later. One particularly contentious story may have been put to bed by a report that has just emerged.
According to an interim report from the Special Inspector General for Afghanistan Reconstruction (SIGAR) quoted by CBS News, it's unlikely that former Afghan President Ashraf Ghani and his supporting officials stole tens of millions of dollars when they fled the nation. The report states the ousted leaders probably did bring some cash with them, but it was more likely to have been around $500,000.
Former Afghan president Ashraf Ghani almost certainly did not flee Kabul as it fell to the Taliban with millions of dollars in stolen cash, a US government watchdog's report said https://t.co/NI5T0jNi2r

— AFP News Agency (@AFP) June 6, 2022
Some commentators believed the leaders made off with around $169 million, as this sum collectively went unaccounted for during the Taliban's takeover of Afghanistan. Around $5 million went missing from the presidential palace, and a vault at the National Directorate of Security was missing tens of millions of dollars. However, the report states it would have been almost impossible for Ghani to make off with this much money because of its sheer size in hundred-dollar bills.
The report notes that, because Taliban leaders now control official records in Afghanistan, it may be very difficult to ever get to the bottom of this story. Will we ever know for sure what happened to the $169 million?
Copyright 2022, RepublicanReport.org