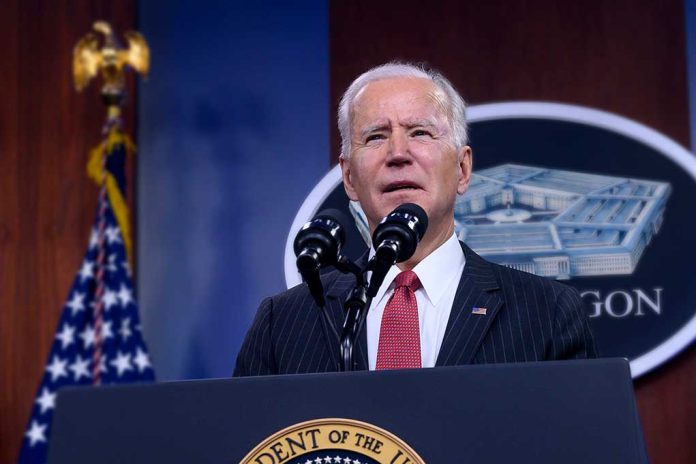 Democrats TURN on Biden – Shocking Poll Results Revealed!
(RepublicanReport.org) – It's no secret President Joe Biden has had many struggles since taking up residence in the White House. His average poll ratings suffered heavily after the botched military withdrawal from Afghanistan, and they haven't recovered since. Inflation, violent crime, immigration, embarrassing gaffes, and a plethora of other issues have greatly damaged his reputation. Republicans have been highly critical of him for a long time, but it seems like a lot of Democrats are also withdrawing their support of the president.
A new CNN poll of Democratic voters has revealed a large majority (75%) want to see someone other than President Biden run on the Democratic ticket in 2024. This, in large part, is because Liberals (32%) simply don't want him to run the country anymore. This is a marked increase from the 16% seen earlier this year.
Another issue hurting Biden is many people don't think he has what it will take to emerge successful. Twenty-four percent of Democratic voters gave this as their reason for wanting someone else.
Say it ain't Joe: 75% of Democrats want someone other than Biden in 2024, poll shows https://t.co/T9Yhmv8tAa pic.twitter.com/HUaxfT7CKp

— New York Post (@nypost) July 27, 2022
The poll didn't deal directly with the issues hurting Biden the most. However, it's notable that a poll from May named the economy as the biggest issue for voters.
Do you think Joe Biden will run again in 2024? If he decides not to, who will replace him on the Democratic ticket?
Copyright 2022, RepublicanReport.org