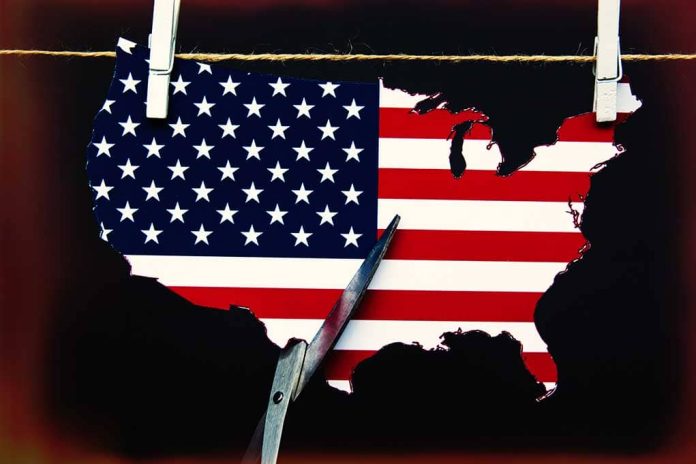 (RepublicanReport.org) – There can be little doubt that our country is as divided now as it has ever been before. The bitterness and mutual distrust between Liberals and Conservatives are highly pronounced, and the situation will not reverse itself quickly or easily. But are things bad enough to justify considering splitting our nation in two? Well, a lot of people seem to think so.
A new study from the University of Virginia's Center for Politics reveals that 52% of those who voted for former President Donald Trump in 2020 think it might be a good idea to split the country in two. Additionally, 41% of President Joe Biden's voters agree with this idea as well.
#America thinks the unthinkable: More than half of #Trump voters and 41% of #Biden supporters want red and blue states to SECEDE from one another and form two new countries, shock new poll finds. pic.twitter.com/bupPZNrScp

— Abacus Strategic (@abacustrategic) October 3, 2021
The Center for Politics conducted the poll jointly with Project Home Fire as part of a broader effort to lessen the degree of political division in the US today. The study also asked respondents whether the president should have more power to bypass Congress and the courts. Around 20% of both Biden and Trump voters agreed this would be a good idea. Additionally, most respondents on both sides of the political divide said they viewed opposing voters and political figures as dangerous.
Do you think this kind of secession might be a good idea?
Copyright 2021, RepublicanReport.org