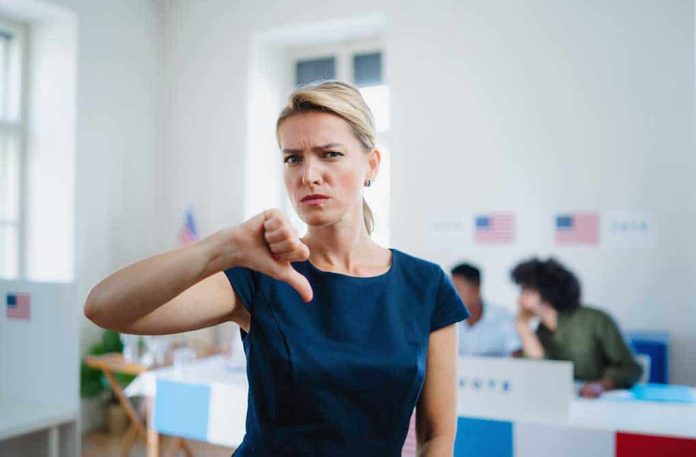 (RepublicanReport.org) – The United States has recently encountered a series of thorny challenges to its democratic systems. The highly disputed presidential election of 2020 left many voters wondering whether their government was indeed executing the will of the people. Also, the growing problems of cancel-culture and Big Tech censorship have left many individuals unable to voice their political views properly. Now, we have new data on how Americans feel about their democracy in the context of these developments.
USA Today and Suffolk University recently joined forces to conduct a survey about voter sentiment regarding the present and future state of America's democratic republic. The poll found 83% of the voters surveyed are at least somewhat concerned about the future of our democracy. However, just 15% of respondents said they weren't very worried or not worried at all.
More than 8 in 10 registered voters in a new poll are worried about the future of American democracy.https://t.co/TcDbfocso8

— The Hill (@thehill) January 4, 2022
Supporters of both parties are roughly equally concerned about how things are, with 82% of Democrats and 86% of Republicans saying they were at least somewhat worried.
Most voters also believe things are worse now than they were four years ago, but there is a more evident partisan difference here. Just 59% of Democrats think democracy is weaker now than in 2018, but that number is 85% for Republicans.
Do you think our democracy is in danger? If so, what do you think is the biggest threat currently facing it?
Copyright 2022, RepublicanReport.org