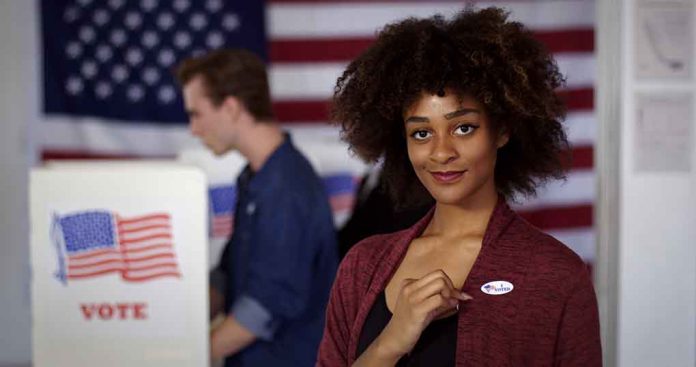 (RepublicanReport.org) – The Democratic Party performed very solidly in the midterm elections despite predictions of a Republican "red wave" across the board. The Left actually managed to gain ground in the Senate — albeit temporarily — though they did lose control of the House of Representatives. However, a recent voter survey shows it's not all good news for the party.
The poll, which came from AP VoteCast, highlighted that support for the Democratic Party among voters younger than 30 has fallen sharply since the presidential election of 2020. In that election, 61% of individuals in that demographic picked President Joe Biden over former President Donald Trump. This year, however, just 53% of young voters selected Democratic House candidates, compared to 41% who sided with the GOP.
Huh
Voters under 30 went 53% for Dem House candidates compared with only 41% for GOP candidates nationwide, according to AP VoteCast

That's down compared with 2020, when such voters supported Biden over Trump, 61% to 36%. https://t.co/vZD9HyBBZv

— Alex Thompson (@AlexThomp) December 12, 2022
Analysts have noted that this could have major implications for the upcoming presidential race in 2024. Liberals are also concerned about maintaining their strong support among black, college-educated, and female voters, as well as those living in cities and suburbs. These groups have helped to prop up the Democrats since Trump won the White House in 2016.
What do you think it would mean for the Democratic Party to lose the backing of young voters, particularly in the context of another potential showdown between Joe Biden and Donald Trump?
Copyright 2022, RepublicanReport.org