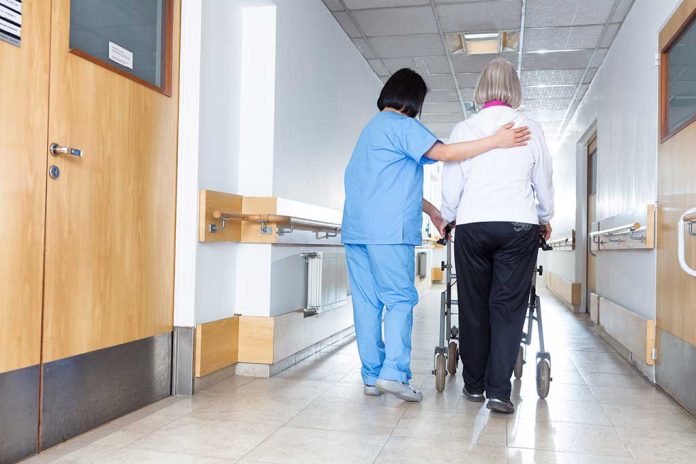 (RepublicanReport.org) – Nursing home residents are among the most vulnerable members of our society. Advocates argue that placing cameras inside care facilities can offer peace of mind for residents and their families. Ohio just put into force new legislation in this area.
On Wednesday, March 23, Ohio law was changed to permit family members to install and maintain electronic monitoring devices, including cameras in the rooms of care-home residents. The law requires the consent of either the resident or their family, along with anyone else occupying the room.
It's called "Esther's Law" after Esther Piskor, a care home resident who suffered abuse at the hands of employees of the care facility where she lived. Her son installed a camera in her room and warned employees he was filming them. Despite this warning, the footage provided evidence of eight different care workers who had either neglected or abused Esther Piskor. This prompted him to work with Ohio lawmakers to develop the law.
Esther's Law went into effect in Ohio today. I got to talk to the man who spearheaded the law in honor of his late mother, Esther, who was being abused at her nursing home. Check it out below. @13abc https://t.co/lpDcVH2W7j

— Delaney Ruth (@delaneyruthtv) March 24, 2022
Under the terms of the law, only the nursing home resident, the resident's guardian or power of attorney, and the police may review footage from the cameras.
Do you think this law is a good idea? Should other states consider similar legislation?
Copyright 2022, RepublicanReport.org