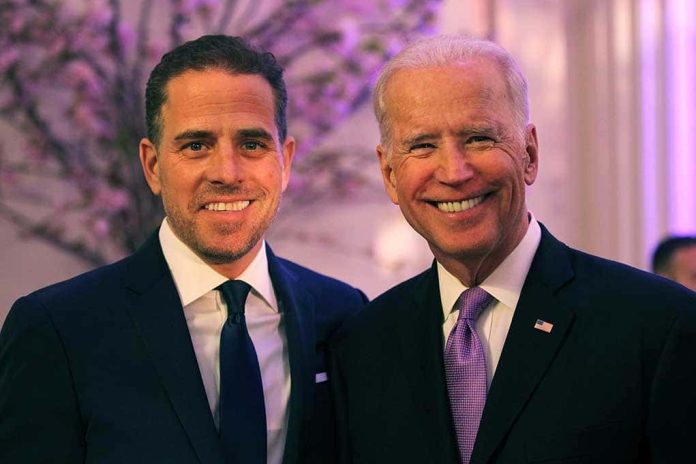 (RepublicanReport.org) – President Joe Biden has dealt with several controversies since taking office, such as the military withdrawal from Afghanistan, the situation on the southern border, and the debt ceiling crisis. Before he ever arrived in the Oval Office, though, difficulties concerning his family (particularly his son, Hunter) were swirling in the media. Unfortunately for the president, these have not gone away.
@DailyMailUK reports that @JoeBiden might become a part of the FBI's investigation into #HunterBiden's finances (potentially as well as foreign business relations & money laundering) after it was discovered that the president/former VP shared a bank account with his troubled son. pic.twitter.com/8UjYohI717

— b00ms incoming 🇺🇸🇺🇸🇺🇸 (@HereComesDaBQQM) October 13, 2021
Fresh reports have alleged that Joe and Hunter Biden used shared bank accounts in the past. It's claimed that an individual working with Rosemont Seneca, an organization with ties to both China and Russia, paid money into one such shared account for both Bidens.
Though the content of this new revelation is far from conclusive, it could be enough to justify further probing. Constitutional law expert Jonathan Turley appeared on Fox & Friends on October 13 to discuss this issue. According to him, the Justice Department should consider appointing an independent special counsel to investigate the possibility that Joe and Hunter Biden were accepting payments in return for the exercise of political influence.
An FBI investigation into Hunter Biden's financial affairs is ongoing. Might the president soon find himself involved in it as well?
Copyright 2021, RepublicanReport.org