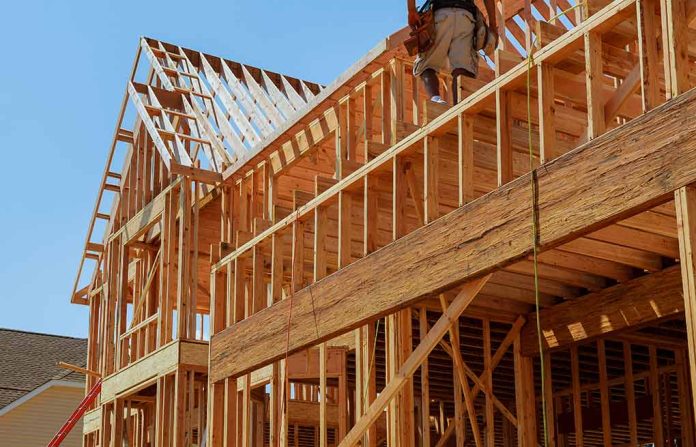 (RepublicanReport.org) – Media outlets recently reported that a Texas property developer is creating a colony (colonia) for thousands of immigrants about 400 miles from the nation's southern border. Located in Liberty County, between Houston and Beaumont, the settlement is triggering alarm bells with some experts and local lawmakers. They think Mexican cartels could start taking advantage of the ability to easily purchase property there.
On September 17, The Daily Wire published a detailed investigative report detailing the controversy surrounding the community. Colony Ridge started developing the Liberty County settlement in 2011, during former Republican Governor Rick Perry's tenure.
The Daily Wire estimated the so-called subdivision currently has a population of as high as 75,000 on an area of sprawling land about the same size as Washington, DC. The outlet reported that many of the residents were illegal immigrants.
The Daily Mail chartered an airplane to fly over the settlement. Occupants observed several flags from Latin American companies flying on several lots. They also saw numerous properties in various stages of development. Likewise, the aerial cameras reportedly captured several lots with the street addresses displayed in spray paint on crude plywood signs.
Colony Ridge Land, LLC, maintains Nationwide Mortgage Licensing System credentials (NMLS #1459515) as a Texas mortgage company licensee and is registered as a residential mortgage loan servicer. As such, the company offers direct loans to purchasers, bypassing the need for traditional bank loans — making purchasing a piece of property there attractive to illegal immigrants and foreign drug gangs.
The company's CEO, John Harris, conceded as much in a recent interview published by Center Square. He said there isn't any law preventing foreign nationals from purchasing property in the United States. Harris also explained that Colony Ridge obtains a copy of the prospective purchaser's passport, state identification card, driver's license, Individual Taxpayer Identification Number, or Social Security number, depending on the applicant.
A quick review of Colony Ridge's LinkedIn account confirmed that the company targets Latin American clients. For example, only 25 of the company's 92 employees live in the US. The rest reside in Colombia, Venezuela, and Argentina.
Likewise, the company does business as Terrenos Houston (Houston Land), and its Instagram page promotes sales of lots exclusively in Spanish. A recent post pitched the properties to prospective clients with an image captioned "¿SIGUES RENTANDO? Se dueño en los Estados Unidos!" — which roughly translates to: "Tired of renting? Own land in the United States."
Copyright 2023, RepublicanReport.org