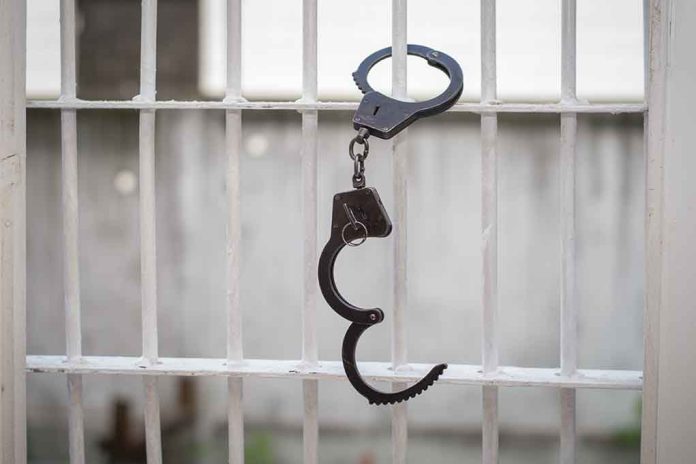 Navy Veteran EXONERATED – Nearly 30 Years of Life Down the Drain
(RepublicanReport.org) – Herman Williams, a 58-year-old native of Arizona, spent over 28 years in jail for the 1993 murder of his ex-wife. Penny Williams, who died from blunt force trauma to the head, was found at the bottom of a pond. Last year, DNA evidence emerged that appeared to clear Williams' name, and he's now finally a free man.
According to a case report by the Innocence Project, law enforcement investigators working on the murder focused solely on Williams, ignoring other potential leads. State prosecutors told the court the veteran committed the crime so he would be free to move to California with his new partner and his children.
It emerged there were a number of inadequacies in the investigation and subsequent trial that put Herman Williams behind bars. Comparative analysis of soil found at the crime scene and on his vehicle was found to be full of errors. The detective who worked on the case has since been outed as having used exploitative tactics, and a number of the confessions he secured during his career have turned out to be false.
Ultimately, modern DNA analysis techniques not available at the time of the murder were what saved the 58-year-old. New testing showed biological material under the murder victim's fingernails did not belong to her ex-husband, as investigators believed.
BREAKING: After 29 years of wrongful conviction, Herman Williams has just had his conviction overturned based on new DNA evidence, faulty forensics in his trial, and misconduct in his case. Herman is an @innocence and @innocenceIL client. https://t.co/Qjp6NbGpIH

— The Innocence Project (@innocence) September 6, 2022
Following official confirmation of his exoneration, Williams said he felt "vindicated," according to a report from CBS News. He also relayed the message to not give up, and "Never stop fighting for right."
Copyright 2022, RepublicanReport.org