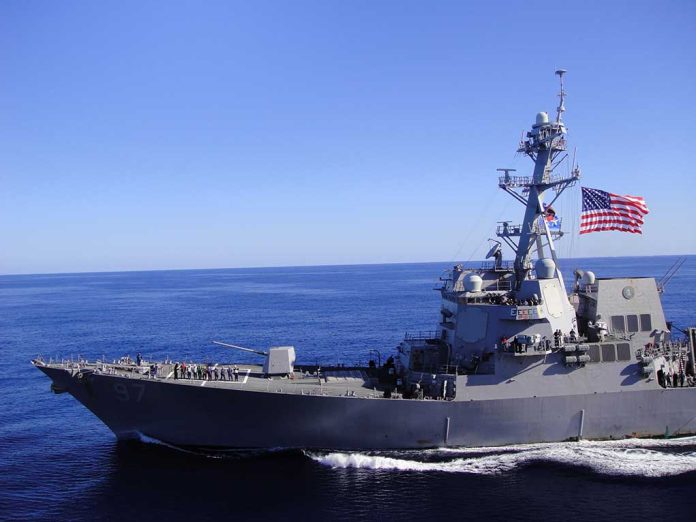 (RepublicanReport.org) – When people enter the military, they often do so, intending to make it their lifetime career. But, of course, things don't always work out that way. While a full discharge from the military is uncommon, top brass can decide to "fire" officers, which has the effect of reassigning them to different roles. That's what happened recently to three US Navy Command personnel.
Rear Admiral John V. Menoni fired Command Master Chief Matthew Turner, Captain Jeffrey Lengkeek (who served as the commanding officer), and Commander Michael Jarosz (the executive officer). The three were in command of Amphibious Construction Battalion 2, a unit overseeing a military construction project.
Menoni cited a loss of confidence in the ability of the officers to execute their leadership duties to the required standard. A formal investigation is ongoing, but the three officers reportedly won't face further disciplinary action. Instead, they have reportedly been reassigned to the Region Mid-Atlantic.
The Navy did not comment on the specific reasons for the dismissals, though it did confirm the trio's departure will not affect construction operations going forward. However, some social media commentators have speculated there might be political discrimination at play.
Purging all conservatives — that's what I see here.👇

Navy Fires Entire Amphibious Command Due to 'Loss of Confidence' https://t.co/guYV6zC5ZZ

— AvaArmstrong, 🇺🇸Ultra Author (@MsAvaArmstrong) February 8, 2022
It's rare for the Navy to fire a battalion's entire command, but it does happen. In 2018, for example, three officers in charge of the Naval Construction Battalion 4 were fired after the executive officer was found intoxicated and in a state of undress following a social event.
Copyright 2022, RepublicanReport.org