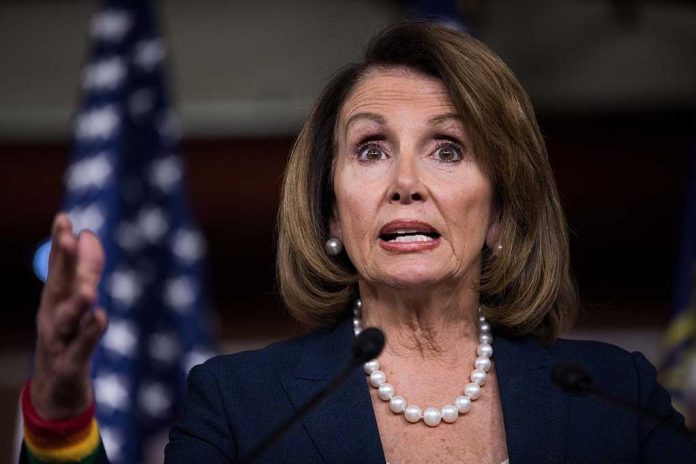 America's Most-Hated Congressional Leader Revealed By Incredible Poll
(RepublicanReport.org) – House Speaker Nancy Pelosi (D-CA) has long been one of the most divisive figures in Washington, DC. Conservatives strongly oppose her for the many radical policy positions she has taken and her refusal to compromise on key issues. According to the results of a recent poll, however, Pelosi's popularity is questionable among members of her own team as well.
According to a poll from Rasmussen Reports published on Wednesday, May 11, Nancy Pelosi is currently the least popular of the Congressional leaders. Only 36% of the likely voters the poll surveyed have a positive view of the speaker, with 60% having a generally negative view of her.
Unsurprisingly, very few Republicans (14%) were positive about Pelosi. However, a sizable chunk of the Democratic poll respondents (34%) said they viewed her in a negative light, and 23% of those had a "very unfavorable" view of her. Among independent voters, 63% had an unfavorable view of the veteran California Democrat.
Of the four Congressional leaders, INDEPENDENTS have a most favorable opinion of @SpeakerPelosi

But it's only 36% (11% very favorable)https://t.co/mA93wwz6z0@SpeakerPelosi pic.twitter.com/burBghueoG

— Rasmussen Reports (@Rasmussen_Poll) May 11, 2022
Senate Majority Leader Chuck Schumer (D-NY) fared somewhat better than Pelosi, but his results were still roundly negative. Among Republicans, 67% of the poll respondents thought he was doing an unsatisfactory job, and 19% of Democrats agreed.
Do you think these poll results indicate change might be on the way when voters go to the polls later this year?
Copyright 2022, RepublicanReport.org