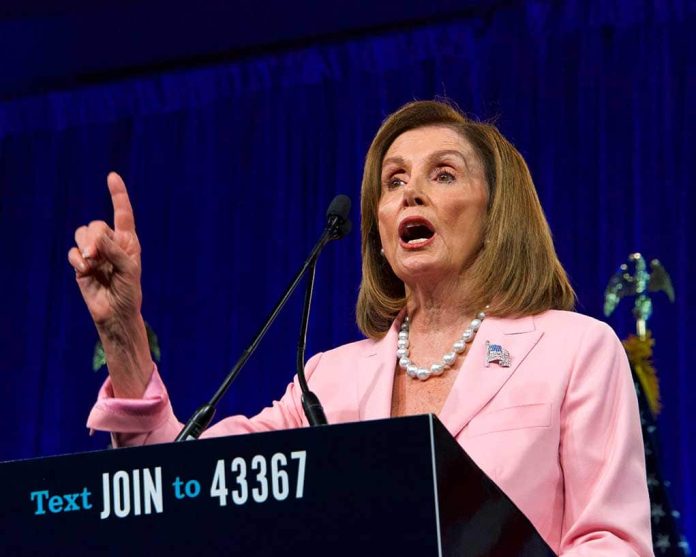 (RepublicanReport.org) – House Speaker Nancy Pelosi (D-CA) occupies an enormously powerful perch in Washington, DC. Many times, other Liberals are afraid to offer even the tamest criticism of her actions or policies. However, one notable left-wing commentator and supporter bucked the trend last week.
Pelosi recently remarked American athletes in Beijing for the Winter Olympics shouldn't "risk incurring the anger" of the Chinese government by protesting against the regime's numerous and widespread human rights abuses. She warned the Chinese Communist Party (CCP) was willing to go after anyone who threatened its interests.
Pelosi instructs US athletes to keep their mouths shut about human rights abuses in China and not incur their anger. You will do as you're told and listen to your masters. pic.twitter.com/LCpUxnWD6O

— Ian Miles Cheong (@stillgray) February 3, 2022
According to former Democratic presidential candidate Al Sharpton, this was the wrong move. During an appearance on MSNBC, Sharpton criticized the Speaker for instructing athletes to remain silent on important human rights issues. He slammed the human rights abuses the CCP is allegedly perpetrating against the Uyghurs, saying athletes traveling to China and pretending like there was nothing wrong would effectively act to normalize the nation's wrongdoing. Sharpton said he believed the US had an obligation to object to China rather than going along with it in this way.
What do you think? Should athletes keep quiet about social justice issues while they're at the Beijing games, or do they have a moral obligation to speak out against practices they find objectionable?
Copyright 2022, RepublicanReport.org