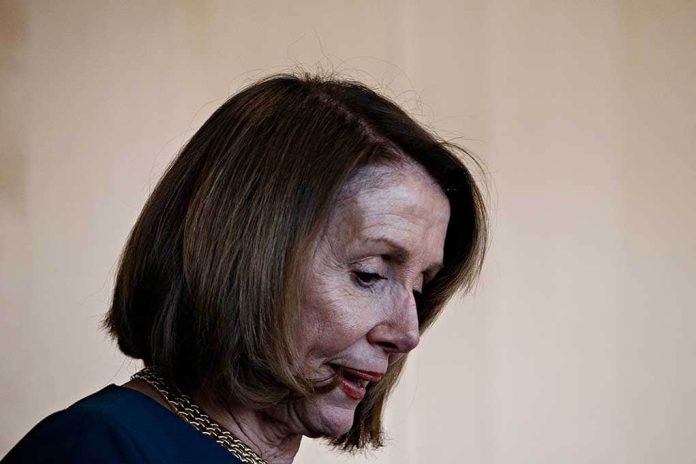 (RepublicanReport.org) – As we reported over the weekend, Rep. Ilhan Omar (D-MN) landed herself in hot water last week when she compared Israel and the United States to terrorist groups Hamas and the Taliban. The statement was so inflammatory that it even got her in trouble with other Democrats; 12 of her party colleagues issued a joint statement in the form of a letter urging Omar to publish a clarification of her remarks on Wednesday.
In a response that criticized the letter's authors for, among other things, Islamophobia, Omar said her comment was not a "moral comparison" between the US or Israel and any terrorist group. Then, on Sunday, June 13, House Speaker Nancy Pelosi (D-CA) appeared on CNN's State of the Union program to support Omar.
Pelosi noted Omar's clarification of her comments and said she was "a valued member of our caucus." When referring to the Democrats who had asked Omar to issue the clarification, Pelosi said they were entitled to "say whatever they want." The Speaker was clearly keen to leave the episode in the past, twice remarking that, as far as she was concerned, it was "end of subject."
"What I'm saying is end of subject. She clarified, we thanked her, end of subject," Pelosi declared, indicating she wanted to put the controversy behind her. https://t.co/Lpdv7xsoIx

— The Daily Beast (@thedailybeast) June 14, 2021
However, this may not be the "end of the subject" as far as the lawmakers who criticized Omar are concerned or the American citizens she offended with her remarks. One has to wonder how much longer she can get away with shooting from the hip like this when speaking publicly.
Copyright 2021, RepublicanReport.org