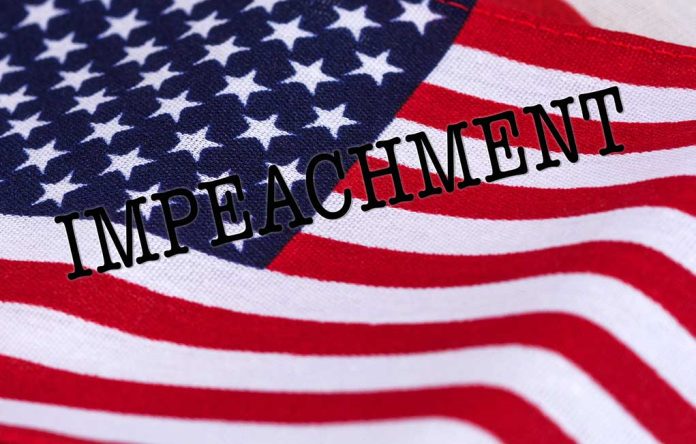 (RepublicanReport.org) – House Speaker Nancy Pelosi (D-CA) is very familiar with the process of presidential impeachment. From her position at the head of the House of Representatives, she initiated two separate proceedings to remove former President Donald Trump from office, both of which failed. Many people speculated that these were politically motivated. Luckily for Pelosi, she now has the chance to prove those commentators wrong.
On Monday, August 30, a group of GOP representatives sent an open letter to Pelosi seeking impeachment proceedings against President Joe Biden. The letter alleges Biden's "unilateral, reckless decision" to withdraw forces from Afghanistan without regard for the available intelligence left Americans and allies in "grave peril."
The authors also aimed at Biden's failure to accept responsibility for the situation, ultimately stating he was "not capable of effectively executing" his duties as the US president.
60% of voters agree Joe Biden deserves to be impeached.

Nancy Pelosi needs to return home from her summer vacation and begin impeachment proceedings immediately.

Biden's dereliction of duty has gone on long enough & it's time for accountability.

Who's with me?

— Claudia Tenney (@claudiatenney) September 1, 2021
Rep. Ronny Jackson (R-TX), who signed the letter alongside Reps. Jeff Van Drew (R-NJ), Claudia Tenney (R-NY), Pete Sessions (R-TX), and Yvette Herrell (R-NM) have also called on Biden to resign. Jackson, who served as White House physician under former Presidents Barack Obama and Donald Trump, says the president is not "cognitively prepared" for his work.
So, will Pelosi step up to the plate now that the calls for impeachment target a Democratic president?
Copyright 2021, RepublicanReport.org