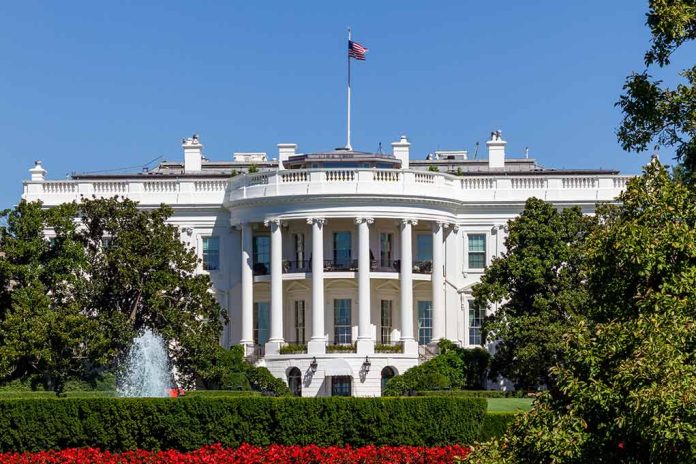 (RepublicanReport.org) – While most Americans can tour the White House's East Wing, which contains many iconic rooms and stunning meeting places, only a few citizens ever step foot in the building's West Wing. Home to the Oval Office, Situation Room, Cabinet Room, and others, the West Wing is only seen by the president's staff and anyone they bring on an evening or weekend tour. Its high-level security and inaccessibility to the public makes it so startling that Secret Service personnel recently found a questionable powder within its walls.
During a routine safety sweep on Sunday, June 2, Secret Service agents found a mysterious white substance in a storage spot where White House visitors leave cell phones during their tour. As a precaution, authorities evacuated the building, which includes both President Joe Biden's home and office, around 8:45 p.m. The Secret Service provided a sample of the white powder to staff with the District of Columbia Fire Department, which responded to the scene. The initial test indicated it contained cocaine, according to a radio recording from the District of Columbia Fire Department's hazmat unit, and a follow-up test on Tuesday confirmed those findings.
President Joe Biden and his family were not at the White House when the Schedule II drug was found. They were at Camp David, the presidential retreat in Maryland, since Friday, June 30. Biden returned on Tuesday, July 4, for Independence Day festivities.
Investigators are still trying to track down the culprit and the manner in which it was brought into the White House. They are reviewing security footage from cameras in the West Wing, but officials have said that it will be challenging.
The Secret Service is taking this security breach very seriously. Does the fact that someone was able to bring an illegal, controlled substance into the West Wing highlight that there could be gaps in the President's security?
Copyright 2023, RepublicanReport.org