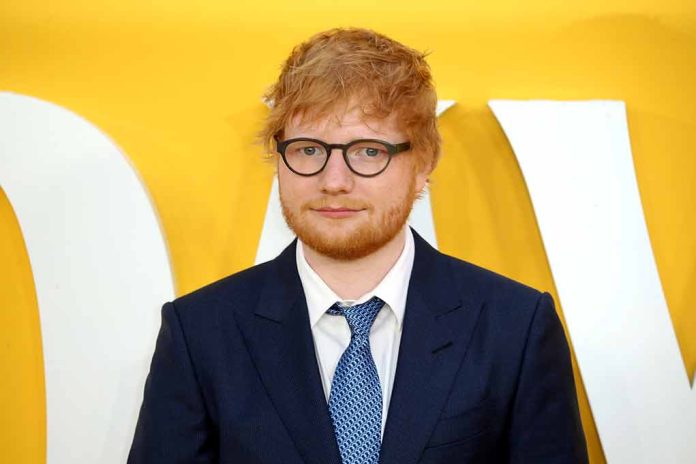 (RepublicanReport.org) – One of the world's most popular singers has been hit with a shock copyright lawsuit — and he says he'll walk away from music if he's found guilty. British musician Ed Sheeran is being accused of ripping off the melody of a Marvin Gaye classic. However, he's strongly denying the allegation.
Ed Sheeran has said he'll leave the music industry if he loses his copyright infringement trial, which involves his track Thinking Out Loud and Marvin Gaye's hit, Let's Get It On.https://t.co/alSFRqX01E

— Metro (@MetroUK) May 2, 2023
On May 1, Sheeran appeared in Manhattan's federal court, accused of plagiarizing four chords from Gaye's 1973 hit "Let's Get It On." The lawsuit against him was brought by the family of the late Ed Townsend, who co-wrote the song with Gaye. They say there are "striking similarities" between the two tunes, and they want $100 million. Controversial attorney Benjamin Crump, who specializes in high-profile cases like Trayvon Martin, Michael Brown, and George Floyd, is representing them.
According to Townsend's family, the fact Sheeran has played "Let's Get It On" during live performances — and at one gig transitioned straight from his allegedly plagiarized tune, "Thinking Out Loud," into the Gaye hit, is proof that he stole the chords. Sheeran retaliated by producing his guitar in court and playing the chords in question, in an attempt to show the court that there isn't that much of a resemblance. He also told the court that if he really had copied Gaye's tune he would have been "quite an idiot" to play the two songs back to back in front of a crowd of 20,000 people.
Sheeran told the court he's insulted that, after he devoted his life to his musical career, the plaintiffs chose to "diminish" his work by accusing him. He went on to say that if he's found guilty, he'll walk away from his career. Meanwhile, Breitbart journalist John Nolte blasted the lawsuit as a "naked and shameless money grab" and said that, after hearing Sheeran's song, he "couldn't believe he was being sued."
On Thursday, May 4th, Ed Sheeran won the copyright suit and won't have to quit music.
Copyright 2023, RepublicanReport.org