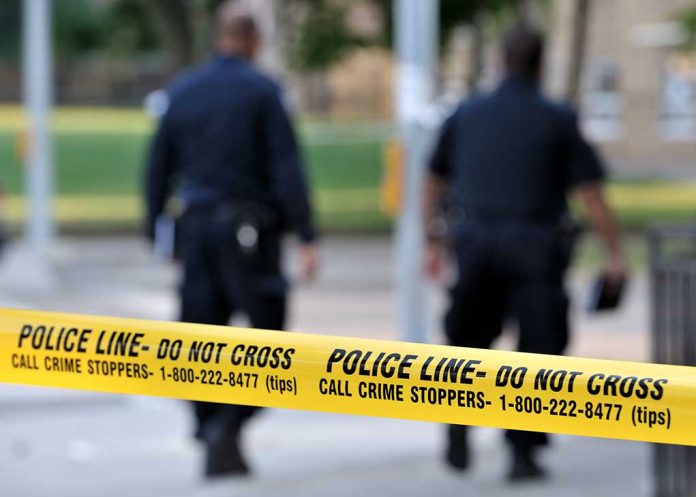 (RepublicanReport.org) – Police officers put their lives on the line every day they come to work in order to keep American citizens safe in their districts. In January, the New York Post reported that the National Fraternal Order of Police reported 331 cops were shot on the job in 2022. The organization said the number represented an alarming 6% increase from 2020. A recent event further highlighted the danger facing police officers.
On March 8, three officers with the Los Angeles Police Department (LAPD) were shot when responding to a call where a parolee was in a standoff with police in LA's Lincoln Heights neighborhood. The Los Angeles Times reported that all the officers are expected to survive. One was shot in the arm, the other in the leg, and the third law enforcement officer took a hit on his vest but was injured by shrapnel.
The suspect, 32-year-old Jonathan Magana, did not survive the incident. However, the LAPD didn't release any details about the manner of his death.
Our thoughts and prayers are with the 3 LAPD Officers who were shot last night in the line of duty. The officers are currently in the hospital in stable condition. The gunman turned out to be an armed parolee, he did not survive the shooting.https://t.co/9oTauWDfvX

— PORAC (@PORACalifornia) March 9, 2023
According to the LA Times, officers were looking for Magana when they cornered him a shed in the neighborhood. After his refusal to comply with orders to surrender, police at the scene called the K9 unit for backup. When they arrived at approached the complex, the suspect allegedly fired upon them, striking the officers. The trio was immediately pulled out of the line of fire and transported to the hospital for treatment. LAPD Assistant Chief Al Labrada said the men in blue were well enough to speak to their family members while seeking medical treatment.
Regardless, family notification can be traumatic for police officers' loved ones. Los Angeles Mayor Karen Bass said her "heart goes out" to the families who had to receive the news. The mayor commended the officers for their service and wished them a swift recovery.
Copyright 2023, RepublicanReport.org