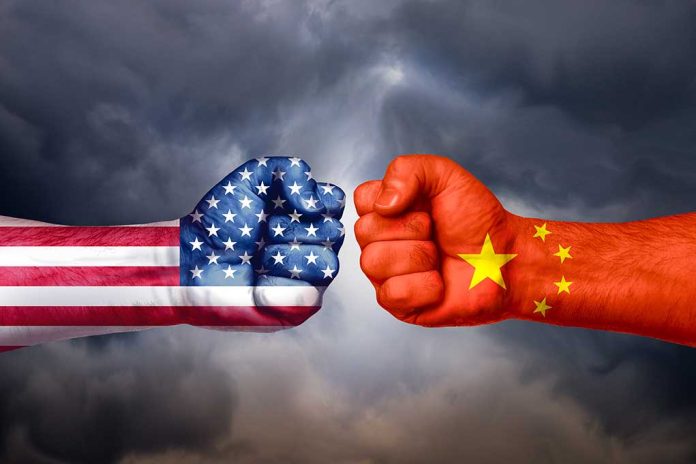 (RepublicanReport.org) – Five alleged Chinese spies are in custody and at least one is still at large after federal investigators cracked down on their plans to silence their own countrymen through intimidation, misinformation and if necessary, violence.
The case played out like a television spy drama, with members of the Chinese Ministry of State Security (MSS) reportedly harassing dissidents living in the US, and in some cases, US citizens. At least one man who was allegedly victimized was a student leader during the famous protest in Tiananmen Square. He emigrated to the US shortly thereafter, served in the military and became a naturalized citizen.
ICYMI: Prosecutors unsealed 3 criminal complaints in federal court alleging defendants stalked, harassed, + spied on Chinese dissidents living in the U.S. The individuals allegedly acted on orders from the Chinese MSS. https://t.co/1lWzzbA57y

— Rob Legare (@RobLegare) March 16, 2022
Qiming Lin, age 59, is still at large and is accused of trying to sabotage a former protester's run for Congress. He allegedly tried to hire prostitutes to discredit the man, and asked private investigators to find some dirt on him. He also reportedly said violence was a viable option.
Another 73-year-old man allegedly spied on members of his own community while embedded deeply with them for years. According to reports, he even joined pro-democracy movements to gain their trust, while feeding information to his handlers at the same time.
Assistant Attorney General Matthew G. Olsen of the Justice Department's National Security Division said the operatives and their motives were "antithetical to fundamental American values" and actions like this won't go unpunished in the United States.
Copyright 2022, RepublicanReport.org