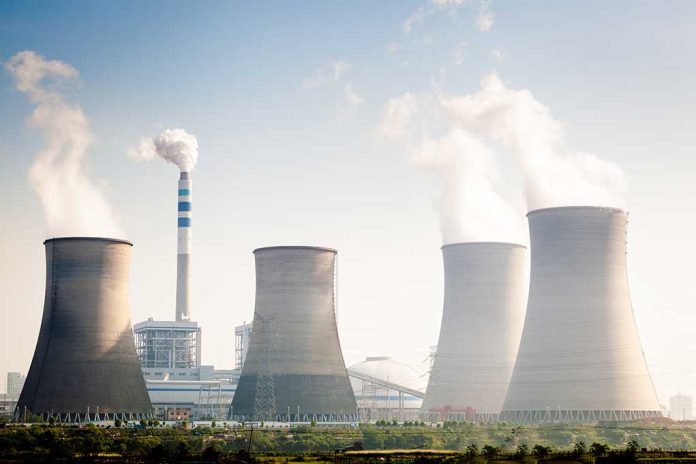 (RepublicanReport.org) – One of President Joe Biden's key focuses since taking office has been managing America's carbon footprint in an effort to fight climate change. Consequently, he's battled to reduce our production of fossil fuels, much to the disgruntlement of his opponents in Washington, DC and millions of Conservative Americans. Now, it looks like he's adopting another strategy as well.
The Biden administration has announced the launch of a new program that will spend approximately $6 billion offering financial aid to distressed nuclear power centers. The idea behind the move is to reduce America's reliance on fossil fuels by bolstering nuclear energy production. Energy Secretary Jennifer Granholm stressed the importance of nuclear plants for the clean energy supply and stated this was an important part of a broader plan to eliminate America's reliance on fossil fuels completely by the middle of the next decade.
EXCLUSIVE: Biden administration announces $6 billion bailout effort to save nuclear power plants at risk of closing, citing the need to continue nuclear energy as a carbon-free power source to combat climate change. https://t.co/Mou1cONe0w

— The Associated Press (@AP) April 19, 2022
Over the last 10 years, 12 nuclear power plants have shut down with time remaining on their licenses, according to AP News. This is partly due to their aging reactors which increasingly require costly repairs over time.
Do you think this is a sensible move by the Biden administration, or should officials focus on oil and gas with a view to making energy more affordable for American households?
Copyright 2022, RepublicanReport.org