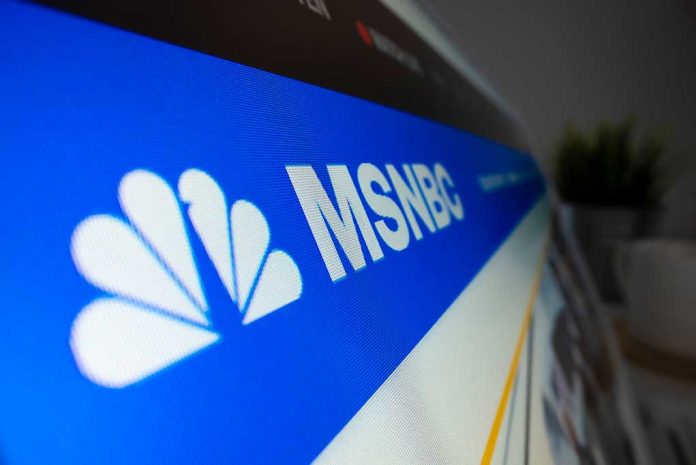 (RepublicanReport.org) – Florida Governor Ron DeSantis (R) has been making waves with his conservative policies and battle with entertainment giant Disney over its properties in his state. One organization, in particular, is seriously upset over new laws he is signing and just issued a travel advisory for the southern state. Soon after that, MSNBC hosted a guest who referred to DeSantis' turf as a "terrorist state."
On Saturday, May 20, the NAACP released a formal travel advisory recommending people not to travel to Florida because of the governor's "aggressive attempts to erase Black history and to restrict diversity, equity, and inclusion programs in Florida schools." The organization's CEO & President wrote that the entire state is "hostile to Black Americans."
Two days later, MSNBC host Nicolle Wallace spoke with Democratic strategist Aisha Mills on the network's "Deadline" show. Mills called the NAACP's move "extremely clever" and noted that she recently vacationed in Florida. Then, she declared that it will soon become "a terrorist state."
Democratic strategist Aisha C. Mills claimed Florida was "about to be a terrorist state" during an appearance on MSNBC's Deadline, Monday. https://t.co/ds4T73S6Dp

— News Pug (@news_pug) May 23, 2023
Mills, who is black and identifies as a lesbian, announced that she does not want to be associated with the state in any way, shape, or form. She went on to say that the travel advisory reflects how even in US communities, Americans can do "as much harm as we accuse other countries of doing."
On the other hand, Republican Representative Byron Donalds (R-FL), who is black, shared his own thoughts about the travel advisory in opposition to others:
"I don't even know what the NAACP is talking about," Rep. Byron Donalds, who is Black, said about the NAACP's Florida travel advisory. "This is silly and it's dumb." https://t.co/fUOisQCopw

— The Hill (@thehill) May 23, 2023
As Florida pushes laws that encourage parents to take an active role in their children's lives and ensure that businesses in the state all abide by the same laws, DeSantis may make some enemies. However, do these policies and stances make the state popular for its beaches and tourism a "terrorist state," as Mills said, or is that just a liberal phrase being tossed around to make headlines?
Copyright 2023, RepublicanReport.org