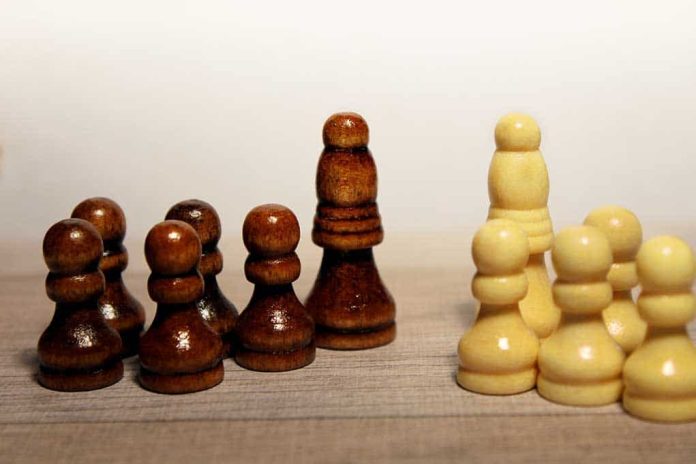 (RepublicanReport.org) – On December 1, 1955, a woman named Rosa Parks etched her name into American history books with one simple act of defiance; refusing to stand up on a municipal bus. Parks, a black woman, was required to give up her seat to a white passenger under the segregation laws of the day in Montgomery, Alabama. Her rejection of the rule remains one of the most famous events in the black community's struggle for civil rights.
Fast forward to 2021, and it seems absurd that such a law existed even then, much less now. However, segregation is alive and well in some corners of the country. It's just targeting people of a different race.
The Atlanta School Segregating its Children By Race
This week, Fox News reported that an Atlanta, Georgia, mother filed a federal discrimination complaint against her child's elementary school because of the principal's policy of teaching black and white students in separate classes. Kila Posey, who is of African descent, found out about the practice when she requested her daughter be put into a class with a specific teacher. Upon learning this teacher was not in charge of one of the two "black" classes, Posey was outraged at what she called the "illegal and unethical practice" of separating students based on their race.
Sharyn Briscoe, the principal of Mary Lin Elementary School, introduced the segregation rule last year because she felt it would help black students. Briscoe is also black.
Black Parent Files Complaint Against Atlanta Elementary School After Learning Black Principal Segregated Students Based on Race

This is quite possibly due to the absurd race-based policies widely promoted by left-wing activists at all levels of education. https://t.co/ySPqvTXFj3

— Nicholas A. Christakis (@NAChristakis) August 10, 2021
Is This Where Critical Race Theory Is Leading Us?
This isn't the first time the question of anti-white racism in schools has reared its ugly head in recent times. A debate around whether American schoolchildren should receive instruction in critical race theory (CRT) has been raging for most of this year.
CRT proposes that American society is inherently racist, constructed by white founders in such a way that people of color will always come second. Naturally, Conservatives aren't exactly keen on the idea; they think the supposition is dangerous and will teach children to mistrust and dislike each other. Essentially, the fear is that CRT will exacerbate our society's problem with racism rather than make it better.
The state of Georgia is already accustomed to this debate. Republican Governor Brian Kemp has repeatedly made clear his opposition to critical race theory and the idea of teaching it in schools. One imagines that Kemp, and his Republican colleagues, will take a similarly dim view of what's going on in Mary Lin Elementary.
Copyright 2021, RepublicanReport.org