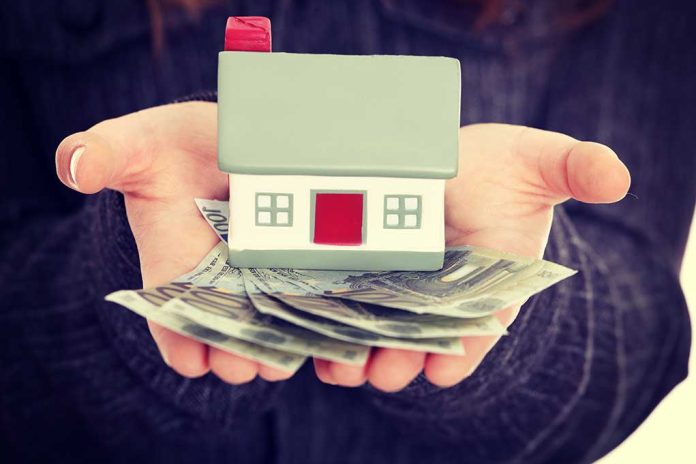 (RepublicanReport.org) – In the United States of years past, homeownership was considered a reasonably attainable goal for most young American adults. However, it's become tougher over the years, and now, the reality is even worse. Soaring inflation, particularly in property markets, is making it harder and harder to buy a home, and it looks like climbing interest rates and rising construction costs are going to continue to compound the problem.
Mortgage rates reportedly are increasing at their fastest pace in nearly 30 years. Mortgage provider Freddie Mac recently released a statement noting 30-year fixed-rate mortgages are currently sitting at an average of 4.72%, while that figure was just 3.13% at the same time last year. The statement also highlighted the secondary effects this trend is having in the market, claiming the higher costs have "softened purchase activity."
These numbers might sound small, but the reality is they're highly significant. As NPR highlights in the tweet below, monthly mortgage repayments are now as much as 55% higher than they were last year.
Mortgage rates are now 5%, up from under 3% last summer. That can translate to a staggering 55% increase in monthly payments — forcing many buyers to look for smaller homes or give up entirely.https://t.co/C9Ayd0AyW1

— NPR (@NPR) April 11, 2022
Climbing mortgage rates and skyrocketing house prices are all adding to the inflation crisis in America.
Do you think the market will settle down for US homebuyers in coming years, or are things set to get worse before they get better?
Copyright 2022, RepublicanReport.org