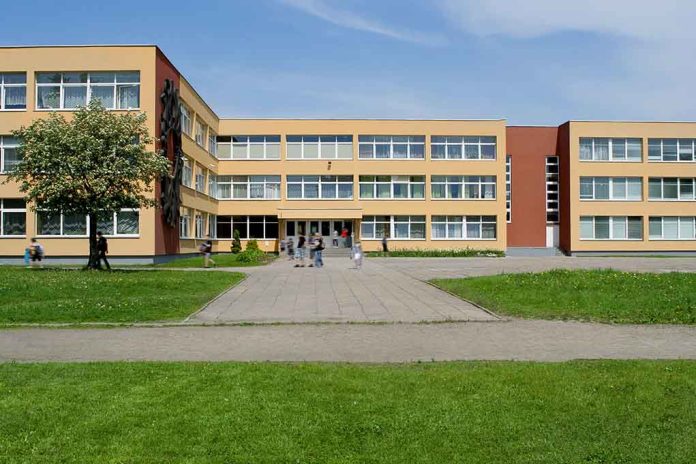 Angry Mother SUES School – Look What They Did!
(RepublicanReport.org) – There has been a furious debate around children's exposure to LGBTQ+ ideas in schools recently. Florida Governor Ron DeSantis (R) has won the support of Conservatives across the nation with his Parental Rights in Education legislation, which severely limits what teachers can tell younger children about sexual relationships and activity. Now, Florida is once again the setting for a dispute of this nature.
January Littlejohn, a Florida mother of a trans child, is filing a lawsuit against education officials. According to a May 2 Fox News report, she learned her daughter's school facilitated her gender transitioning without her consent. Littlejohn said her daughter expressed uncertainty about her gender during the pandemic, after a number of her friends began the transitioning process. Littlejohn subsequently discovered the school had helped her daughter begin the process herself without informing parents or guardians.
The bill I signed today protects Florida parents like January Littlejohn. School officials manipulated her daughter to "transition," calling her a male name & pronouns without January's knowledge or consent. This is wrong & today's legislation will ensure it doesn't happen again. pic.twitter.com/qH4VKUgmkO

— Ron DeSantis (@GovRonDeSantis) March 28, 2022
When the concerned mother challenged the school on its action, representatives initially refused to allow her to be involved. She later discovered the process the school initiated included asking Littlejohn's daughter what bathroom she preferred to use and the gender she would prefer to share a room with if she went on a class trip.
According to Vernadette Broyles, Littlejohn's attorney, similar lawsuits are underway in other states, including Oregon, California, Maryland, and Wisconsin.
Copyright 2022, RepublicanReport.org