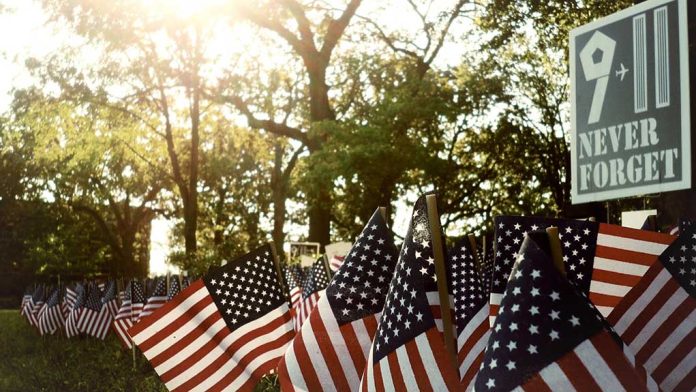 (RepublicanReport.org) – September 11, 2001, was perhaps the darkest day in America's history. However, Americans still recall the sense of national unity that existed in the wake of the terrible tragedy. Citizens of all creeds, colors, and political beliefs put their differences aside to support one another. Now, one decorated military veteran has called for that kind of unity to take hold once again.
Medal of Honor (MOH) recipient Dakota Meyer, now a Fox News contributor, spoke about this issue on September 9. The ex-Marine said, though he'd never ask for 9/11 to happen again, he would "give anything for another 9/12." Meyer opined that the day after the attack was the last time the US had shown "the true strength of the free world."
Was a great honor to speak with @Dakota_Meyer for this story.

"I would never wish for another 9/11, but I would give anything for another 9/12," Meyer said. "The events of 9/11 showed the strength of the United States of America."https://t.co/2i5fIZUFa2

— Michael Lee (@UAMichaelLee) September 10, 2021
Meyer joined the US Marines in 2006, following in his grandfather's and other family members' footsteps. During his interview on Thursday, he detailed some of his experiences when he served in Iraq and Afghanistan, including when he was in a house in Iraq and saw a picture on the wall of the World Trade Center falling. In Afghanistan, he won the Medal of Honor, America's highest award for military heroism.
Meyer's remarks come in the context of deep division in America. Our leaders struggle to get anything done because of partisan bickering, and ordinary people are bitterly divided along political lines. Will America ever again be a united force for good in the world?
Copyright 2021, RepublicanReport.org