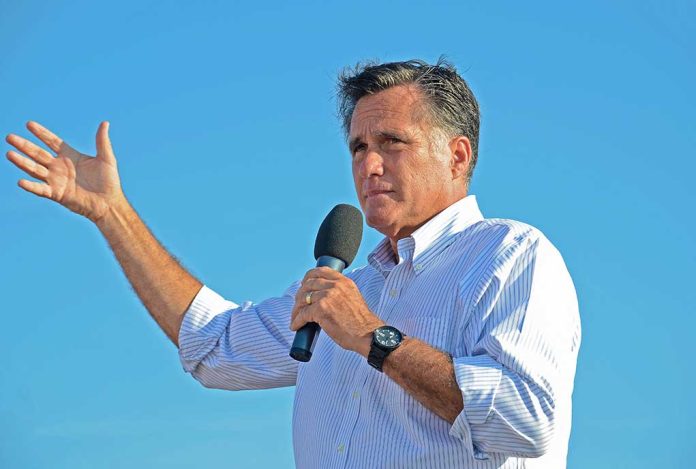 (RepublicanReport.org) – The Republican Party has found itself at the center of renewed controversy over its response to the January 6, 2021, riots, in which Trump supporters stormed the Capitol to protest the results of the 2020 election. The controversy comes after Speaker of the House Kevin McCarthy (R-CA) decided to release the security footage from that day exclusively to Fox News' Tucker Carlson. The host, who is known for his sarcastic attitude, portrayed the riot as a peaceful event and suggested that the participants were merely there to sightsee.
Republican Rebuttal
Many Republicans are unhappy with Carlson's showcasing of the events on January 6 and how Fox News has presented them to the public. GOP Senators, including Minority Leader Mitch McConnell (R-KY) and Mitt Romney (R-UT), have criticized Carlson's depiction of the events that took place that day. Romney and McConnell accused the Fox News host of mischaracterizing the attack and presenting a one-sided narrative.
McCarthy took jabs at McConnell, saying that leftist publication CNN published sensitive information, including the whereabouts of party leaders while the riot was unfolding. The House Speaker says he simply wants transparency.
They argued that the videos clearly showed that the events were violent and amounted to an insurrection and that it was unacceptable to suggest otherwise. Additionally, Capitol Police Chief Thomas Manger has also spoken out against Carlson's portrayal of the riot as peaceful.
Several other Republican Senators have rejected Carlson's take on the day's events and called for more transparency surrounding the attack. Thom Tillis (R-NC) and Kevin Cramer (R-ND) also criticized Carlson's portrayal of the events and suggested that McCarthy should have shared the footage with all networks, not just Fox News.
Rekindled Flame
The GOP has seen different reactions to the insurrection, which has become a source of tension within the party. Some lawmakers, like Representative Dan Crenshaw (R-TX), urged the party to move on and stop talking about the event. He said there's no purpose to rekindling the issue, "unless [they're] trying to feed Democrat narratives even further?"
The release of the footage has rekindled tensions within the party and highlighted the divisions between those who support former President Donald Trump and those who want to move on.
Rep. Kelly Armstrong (R-ND) addresses the situation, saying it wasn't an insurrection — as the Left claims — and it wasn't a peaceful protest, as Carlson claims. He says, "the truth is just a lot messier," per POLITICO.
Copyright 2023, RepublicanReport.org