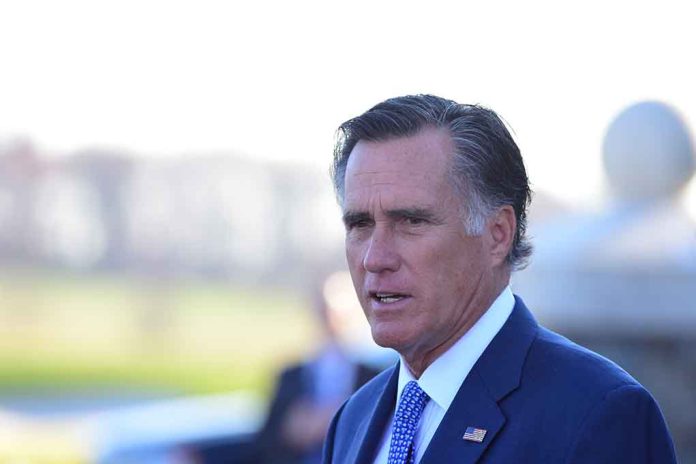 (RepublicanReport.org) – Former President Donald Trump is no longer the only Republican gunning for the White House in 2024. Several days ago, former governor of South Carolina, Nikki Haley, announced she was challenging the 45th POTUS for the GOP's presidential nomination. Senator Mitt Romney (R-UT) recently warned that Trump would likely be the prevailing candidate, building the framework for a potential rematch of the 2020 election.
Sen. Mitt Romney (R-UT) told reporters on Wednesday that former President Donald Trump will likely be the Republican nominee in 2024, and the potential wide field of candidates will only improve his chances. https://t.co/TAHFxdEHVM

— Breitbart News (@BreitbartNews) February 17, 2023
The day after Haley's announcement, Romney told reporters that the former president is "the most likely" to be the 2024 GOP nominee. He said narrowing the candidate field is the only chance of preventing Trump from winning the party's nomination.
As Democrats determine whether President Joe Biden is their best option in 2024, Republicans face a different problem. Breitbart reported that several Conservatives are considering a potential bid for the Oval Office, laying the field for a competitive primary. However, a wide range of candidates in 2016 brought about a certain amount of chaos, which helped propel Trump to win the party's nomination.
Romney believes the best chance of keeping the former president from winning the nomination is to shrink the playing field and force Trump to go head-to-head with one other candidate. Too many names in the proverbial hat would dilute votes.
Unsurprisingly, the senator doesn't want the former president to be the party's nominee again. Romney has been one of Trump's most prominent critics, even siding with Democrats to impeach him twice. The Utah Republican had also attempted to keep the real estate mogul from gaining the GOP's nomination in 2016, but failed to do so.
Asked whether or not he'd support Trump if his party did pick him for the general election in 2024, Romney said no. He also said no when asked if he'd be supporting Biden in a potential 2020 rematch. Biden still hasn't announced whether he is definitely running.
Copyright 2023, RepublicanReport.org