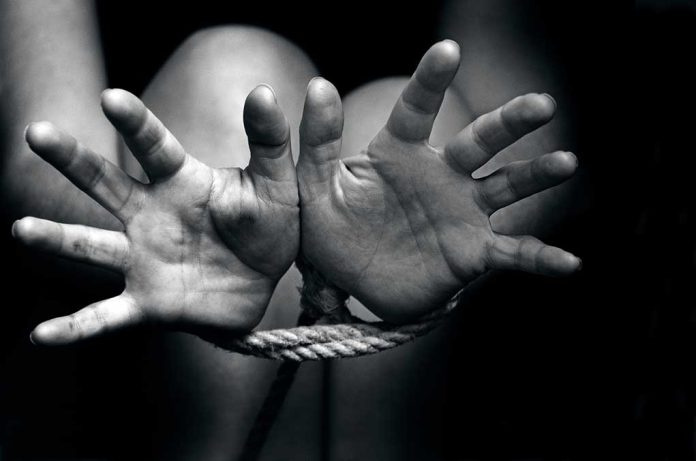 Missing Girl FOUND – Multiple Suspects Named In Vile Scheme!
(RepublicanReport.org) – Last month, a 15-year-old girl went missing while attending a Dallas Mavericks game, according to a report from the New York Post. Authorities searched for her for 10 days before eventually finding her at a hotel in Oklahoma City, around 200 miles from where she initially disappeared. Now, police have made arrests in relation to the incident.
The Oklahoma City Police Department has reportedly placed eight individuals under arrest on charges they participated in the trafficking of the young lady. The names of those in custody are Sarah Hayes, Thalia Gibson, Saniya Alexander, Melissa Wheeler, Steven Hill, Kenneth Nelson, Chevaun Gibson, and Karen Gonzales.
Eight people have been arrested in Oklahoma City for allegedly trafficking a 15-year-old Texas girl, who was abducted at a Dallas Mavericks game last month when she left her father to go and use the bathroom https://t.co/tJ048uLoh9

— The Daily Beast (@thedailybeast) May 21, 2022
A nonprofit called the Texas Counter-Trafficking Initiative (TXCTI) helped to find the victim, locating nude photos of her on a prostitution website.
The girl's family is now taking on law enforcement in Texas, accusing Dallas police of failing to do enough to get their daughter home more quickly. Legal representative Zeke Fortenberry alleged the police "continually failed the victim," stating law enforcement could have found her before she ended up in Oklahoma. Fortenberry also criticized the Extended Stay America hotel, the Oklahoma City establishment in which the victim was ultimately found.
This disturbing story serves as a reminder of the dangers young people can face at large public events.
Copyright 2022, RepublicanReport.org