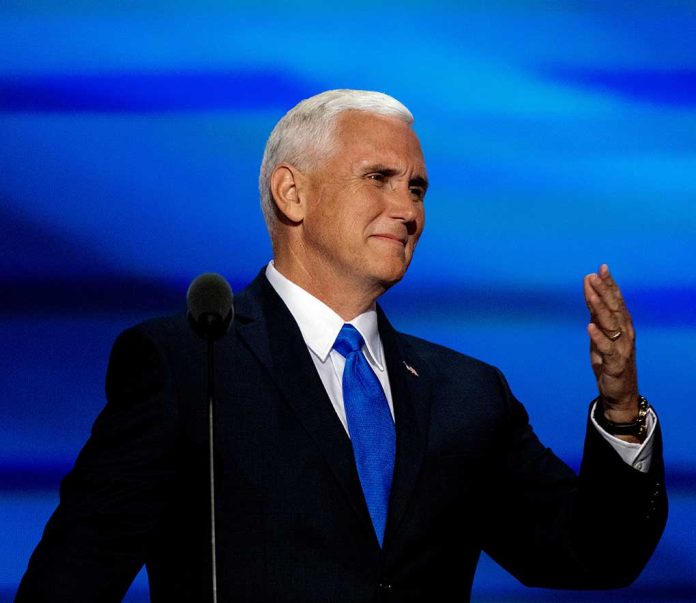 (RepublicanReport.org) – The Department of Justice has subpoenaed former Vice President Mike Pence to testify about the weeks leading up to January 6, 2021, when supporters of former President Donald Trump stormed the Capitol. Despite the treatment Pence received from the crowd that day, which involved many calling for him to be hanged, the former vice president is resisting the subpoena. His move has garnished criticism from the Left and especially MSNBC, where a guest called him a coward.
'Coward' Mike Pence 'Desperate to Get the Votes of the People Who Wanted to Hang Him': MSNBC Guest Slams Possible 2024 Runhttps://t.co/Pvt9sVG70j

— Mediaite (@Mediaite) February 15, 2023
During the network's "The Reid Out," the host, Joy Reid, mentioned that Pence was a possible candidate in the 2024 race. She added the former vice president had to fight the recent subpoena in order to win over some of his old boss' supporters. According to Reid, Pence needs to show that he fought tooth and nail to protect the 45th President and not testify against him.
Pence made it clear that he's prepared to take his subpoena fight to the Supreme Court. The former vice president claims the Justice Department's action is unconstitutional. Politico noted Pence's challenge will be based on the Constitution's Speech or Debate Clause.
Kurt Bardella, a Democratic strategist, made a guest appearance on the show and appeared to agree with Reid. He said Pence was "willing to look the other way" because he's desperate for the support of the very same people that wanted to hang him. The Democratic strategist mentioned the former vice president should want to do everything he can to bring those people to justice, claiming that he's doing the opposite because "he's a coward."
Personal attacks aside, Reid and Bardella have a bit of a point. The former vice president needs to win over some of Trump's supporters if he wants any chance of winning the Republican presidential nomination.
The former president may be slipping in the GOP, but he still remains a powerhouse of the party. Perhaps Pence will be able to win over the more moderate Trump supporters because, without them, he doesn't have a chance of defeating his old boss.
Copyright 2023, RepublicanReport.org