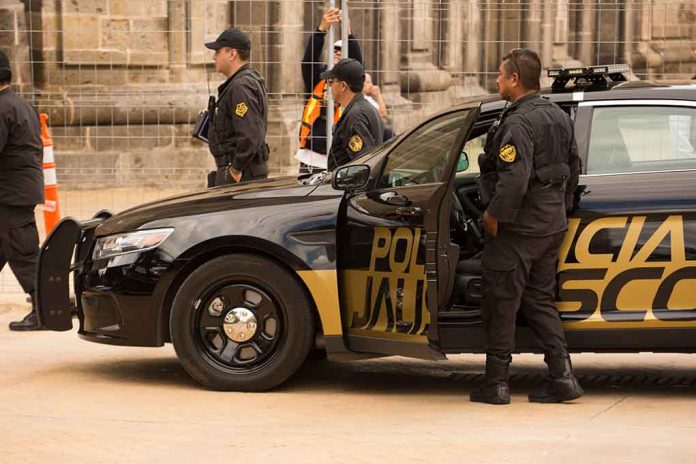 He Was Just ARRESTED – Retired Army General in Hot Water!
(RepublicanReport.org) – In 2014, 43 students were making their way to a protest in Mexico City when they were confronted by members of the Mexican military and others. Several died at the scene when the gunmen removed them from the vehicle and opened fire. The rest were taken away, and little was discovered about their fate for a number of years. Now, though, individuals who were allegedly responsible for the crime, including senior military officials, are facing the consequences.
On Thursday, September 15, it was reported that Mexican authorities arrested retired General José Rodríguez Pérez and two other defense-force officials. Another individual wanted in connection with the case reportedly went on the run. Rodríguez was a colonel stationed in Iguala, the city in which the students disappeared, at the time of the incident. He becomes the highest-ranking officer to face charges in this case.
José Luis Abarca, who was mayor of Iguala in 2014, was cleared of involvement in this crime, according to a report from The Guardian. However, he remains in custody on charges related to money laundering and organized crime.
Mexican authorities arrested a general for his alleged involvement in the 2014 disappearance of 43 students, authorities said Thursday, the latest in a recent string of advancements in a case that has become a deep wound in the national psyche. https://t.co/QV6HfIbAhD

— New York Times World (@nytimesworld) September 16, 2022
At an August press conference reported on by The New York Times, Mexican Under Secretary for Human Rights Alejandro Encinas told reporters that 6 of the 43 young people who disappeared that night remained alive for a number of days following the interception of the bus. Shortly afterward, the official stated, it is believed the men were ordered to kill the remaining students and dispose of their bodies.
Copyright 2022, RepublicanReport.org