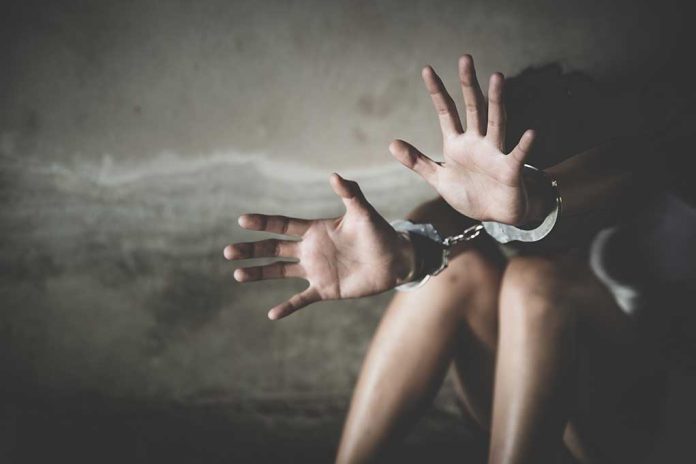 Human TRAFFICKING Bombshell – Disturbing Link Found!
(RepublicanReport.org) – The United States has seen a huge uptick in issues with human trafficking in recent years. However, it's not just in America that this ugly problem can rear its head. An explosive story out of Europe has reportedly unearthed links between charitable organizations and criminal trafficking gangs.
Charity Workers Go on Trial in Italy Following Controversial Investigation
According to a CBS News report, an Italian court is conducting pre-trial criminal proceedings against 21 suspects who were members of immigration-related nonprofits. The defendants, who worked with Save the Children, Doctors Without Borders (MSF), and Jugend Rettet, stand accused of "aiding and abetting unauthorized entry into Italy."
After these alleged misdeeds took place, Italian authorities undertook a massive investigation into the suspects and their actions. There was some controversy over the methods police used, with analysts complaining journalists, lawyers, and aid workers were all the targets of wiretaps. Critics of the police operation say it's a political attack against sea rescues of migrants. In light of these issues, it's up to the judge, in this case, to decide whether or not to proceed to a full trial.
The Nonprofits Fight Back
On Saturday, May 21, Jugend Rettet posted on its Instagram page in an attempt to fight back against what's happening. The post alleges activists "are the ones on trial," while "thugs" can "beat and kill people" with impunity. It continues that the proceedings in Italy are putting "humanity on trial" and appeals to the court to "#DROPTHECHARGES."
On the other side of this argument are a country and government struggling to keep their borders intact in the face of a relentless onslaught of seaborne migration. Italy's relative safety and stability, along with its geographical position, make it the primary destination for many undocumented migrants traveling by sea. The country's interior ministry has reportedly recorded 17,000 migrant arrivals in 2022 alone.
The treacherous conditions migrants face on their way to Italian shorelines complicate these cases. Experts believe the Central Mediterranean is the most dangerous migration route on the planet. The International Organization for Migration (IOM) told CBS News there have been 17,000 migrant deaths and disappearances in that area since 2014.
The nonprofits claim they never cooperate with trafficking groups, but say they will help anyone attempting to make the dangerous journey through the Mediterranean Sea. They insist these criminal proceedings amount to an attempt to criminalize humanitarian aid.
Copyright 2022, RepublicanReport.org