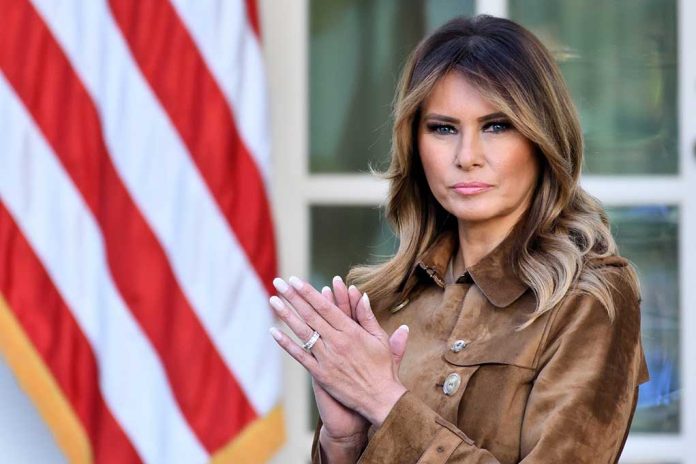 (RepublicanReport.org) – Former First Lady Melania Trump has remained active since her husband, former President Donald Trump, left the White House. She's involved with various charitable endeavors and has taken a particular interest in efforts to improve educational prospects for children in foster care. However, it appears the authorities may be trying to stop her.
Reports have recently emerged officials in Florida have begun an investigation into a charity fundraiser Melania Trump is running in the state. The former first lady had scheduled a "high tea" event in April and began selling tickets for it. The proceeds are going toward her "Fostering the Future" initiative under the umbrella of "Be Best," a broader charitable effort with which she's involved.
Melania Trump released a statement about the probe on Friday, February 18. She accused the press of publishing misleading content about her charitable work and said media outlets were out to get her for political reasons. She went as far as to call the media "dream killers" in reference to the effects their actions were having on vulnerable children.
Melania Trump rips 'dream killers' in the media for attacking her charitable work with childrenhttps://t.co/3cL7nLuOdU

— RSBN 🇺🇸 (@RSBNetwork) February 21, 2022
The money Trump is attempting to raise through the fundraising event will reportedly pay for computer science scholarships for children in foster care.
Copyright 2022, RepublicanReport.org