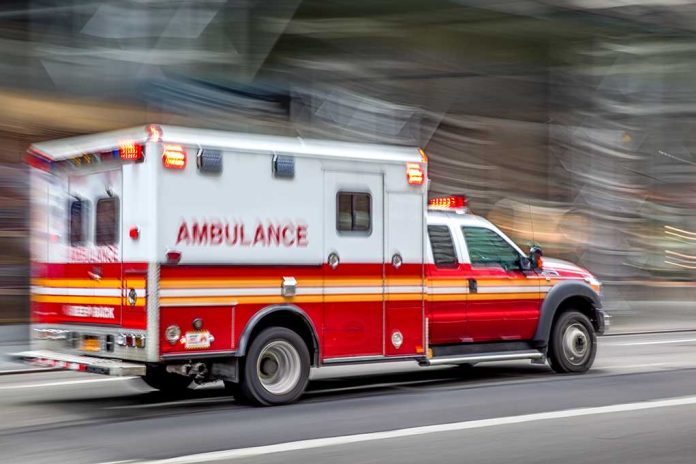 McDonald's Employee SHOT – The Reason Why Is Heartbreaking
(RepublicanReport.org) – It's no secret that the United States is in the middle of an epidemic of violent crime. Rates of offenses like murder, assault, and burglary are shooting up in cities nationwide. One particularly senseless incident that occurred recently left a young fast food worker dead from a gunshot wound.
Matthew Webb, a 23-year-old McDonald's employee in New York City, is currently on life support after an assailant shot him following a disagreement the pair had about cold fries, according to reports. The alleged attacker, Michael Morgan, came into the restaurant after learning his mother, Lisa Fulmore, complained about the non-heated food. The argument reportedly continued outside, where Morgan punched and then shot Webb.
A McDonald's worker was shot in the neck and critically wounded Monday evening in Bedford-Stuyvesant, allegedly by the son of a customer who had just argued with the victim over cold fries. pic.twitter.com/vZsAgBwwNu

— PIX11 News (@PIX11News) August 2, 2022
Police working on the case said the injured man was not armed, and they were not aware of any criminal history. On the other hand, Morgan has been arrested on several occasions, including for assault and grand larceny.
Webb was brought to the hospital after the shooting and later reported to be brain dead. The authorities initially charged the 20-year-old with attempted murder and criminal possession of a weapon following the incident. They also indicted the suspect's girlfriend, 18-year-old Camellia Dunlap, after she admitted to handing the gun to her beau. She was charged with two counts of criminal possession of a weapon.
However, now that Webb has officially been declared dead, investigators are treating the incident as a murder. No new charges have been reported yet.
Copyright 2022, RepublicanReport.org