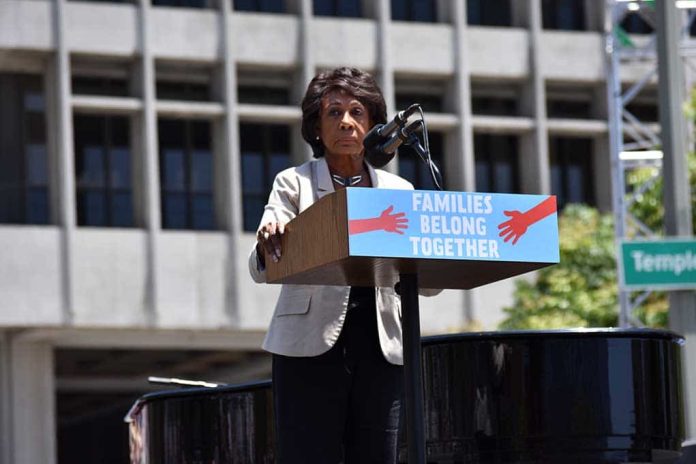 (RepublicanReport.org) – Rep. Maxine Waters (D-CA) has caused her share of political controversy over the last few months. In April, Waters implored protesters to "get more confrontational" if the jury in the Derek Chauvin trial for the murder of George Floyd did not reach a guilty verdict. This sparked outrage among Conservatives, given the insistence by Democrats that Donald Trump was guilty of inciting violence in Washington, DC, on January 6.
Waters is, unfortunately, oblivious to this comparison. Despite her own recent history of directly encouraging violent behavior, she's determined to see Trump punished for his alleged incitement. On Monday, June 21, the 82-year-old senator published a series of tweets alleging Trump and his campaign had funded the protest and calling for an investigation into the matter.
WATCH: Maxine Waters claims without evidence that the Jan. 6 riot was 'organized' by the Trump campaignhttps://t.co/OzdRK4bVeD

— Mia Cathell (@MiaCathell) June 19, 2021
Sen. Waters' comments also conveniently ignore recent developments in the Capitol riot case that suggest the FBI may have been involved. As we reported over the weekend, Rep. Matt Gaetz (R-FL) recently challenged FBI Director Chris Wray to clarify whether, and to what extent, FBI operatives had been involved in instigating the violence on January 6.
It says a lot about Maxine Waters' priorities that she's still devoting time and energy in trying to damage Donald Trump, rather than focusing on the countless real issues currently facing the people she represents.
Copyright 2021, RepublicanReport.org